Overview
The loan pipeline is where you will manage all of your borrowers, including reviewing application and document data, making adjustments to the loan flow, and locating any additional information regarding the loan.
Among these options, you will have the option to invite a realtor or partner to a loan flow in order to have access to milestone updates, adding new documents, and generating pre-approval letters directly from their own portal.
How to Use
In your team pipeline, locate the loan flow for the borrower that you'd like to edit, then click on the Edit Loan Flow action icon towards the right hand side: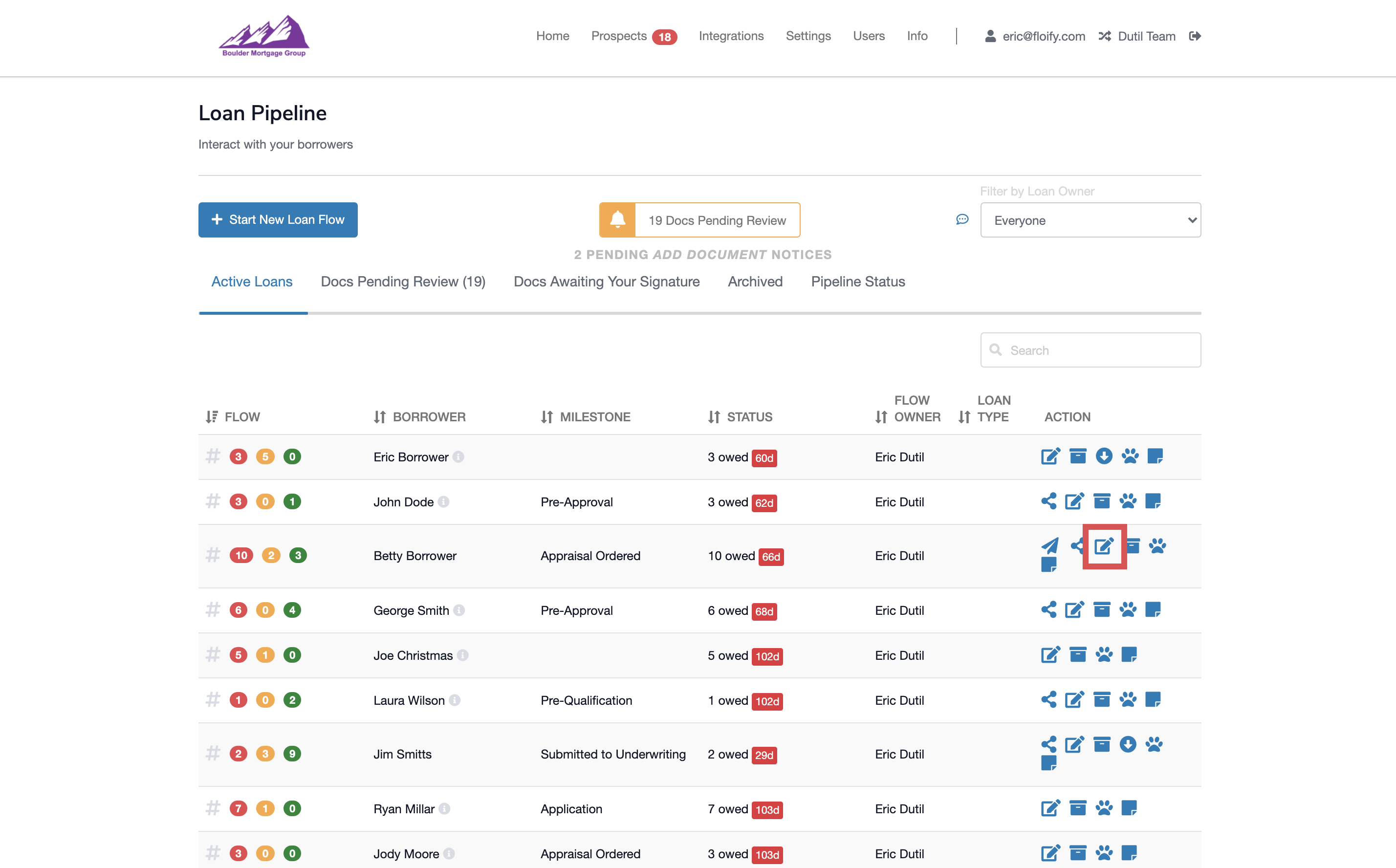 Scroll down to the Realtors and Partners section and locate the realtor/partner you'd like to add into the loan flow. You can either sort through manually or search using the search bar on the right:
Note: Realtors/partners do need to be added into your settings first to show up in the list. You can find instructions on adding realtors/partners here.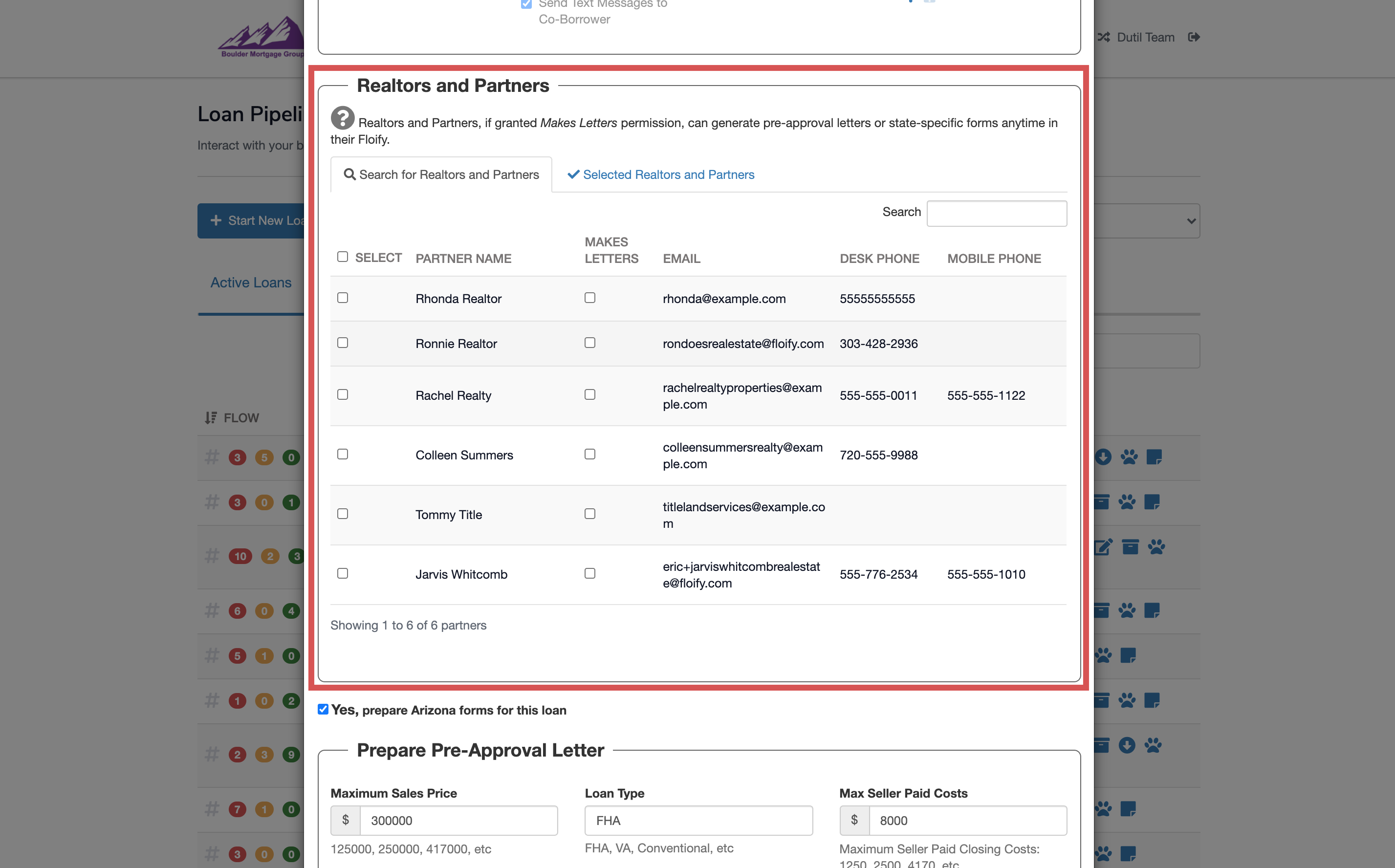 To give the realtor/partner some basic permissions, select the checkbox on the left hand side of their name. This will allows them to view milestones and add documents for you directly, but they won't see any personal information for the borrower, or any documents. To allow them to also generate pre-approval letters, select the 'Makes Letters' checkbox: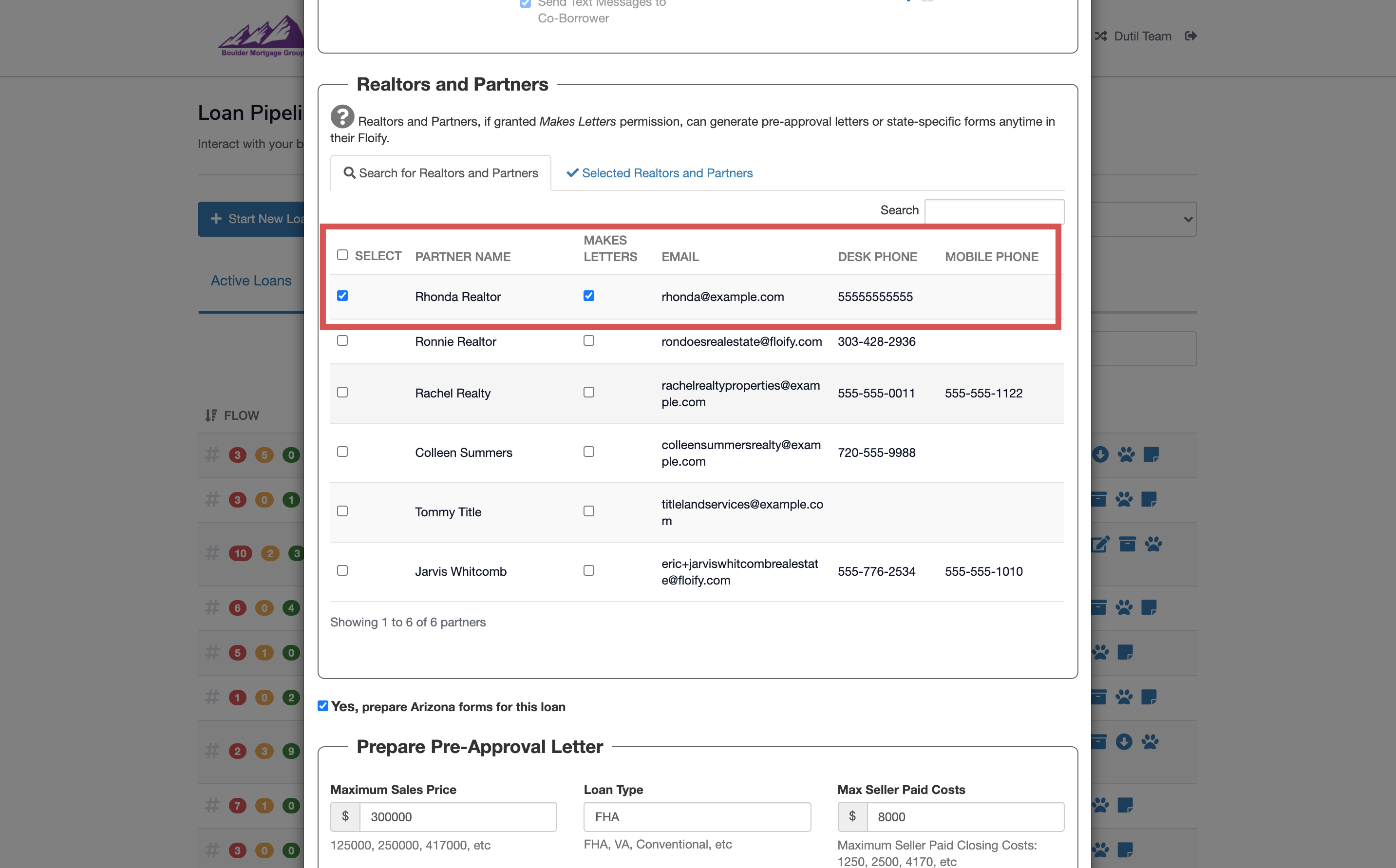 Make sure you scroll down and select Save to confirm the changes: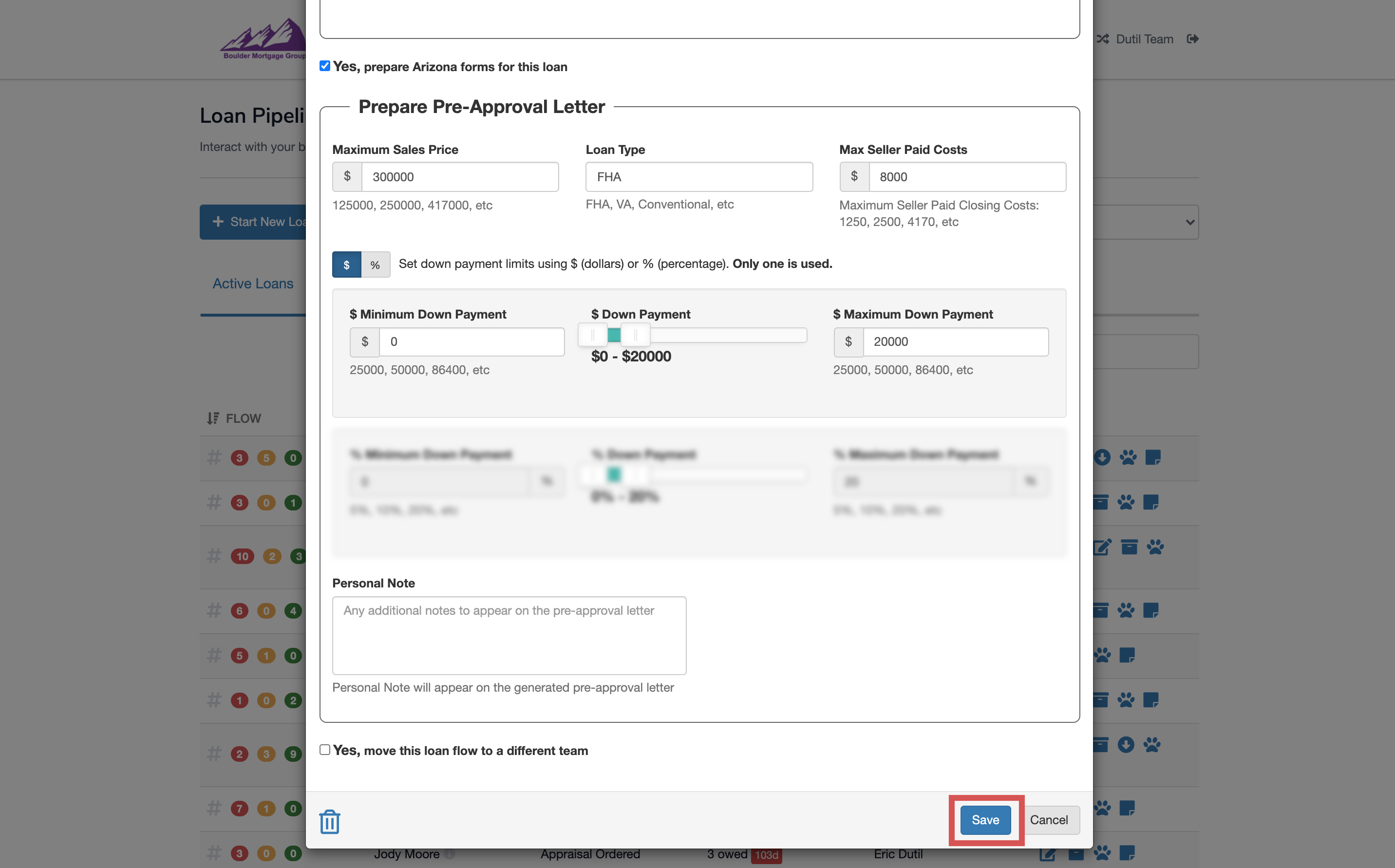 Success! The realtor/partner will receive an invitation into the loan flow and should be able to access right away.