Overview
The loan pipeline is where you will manage all of your borrowers, including reviewing application and document data, making adjustments to the loan flow, and locating any additional information regarding the loan.
Among these options, you will have the option to locate your application link.
To have a borrower begin the application process, you will want to direct them to your specific subdomain to create an account. Your application link is accessible in your account directly so that you can share with your borrowers.
How to Use
From your active loan pipeline, select the Prospects tab at the top of the page: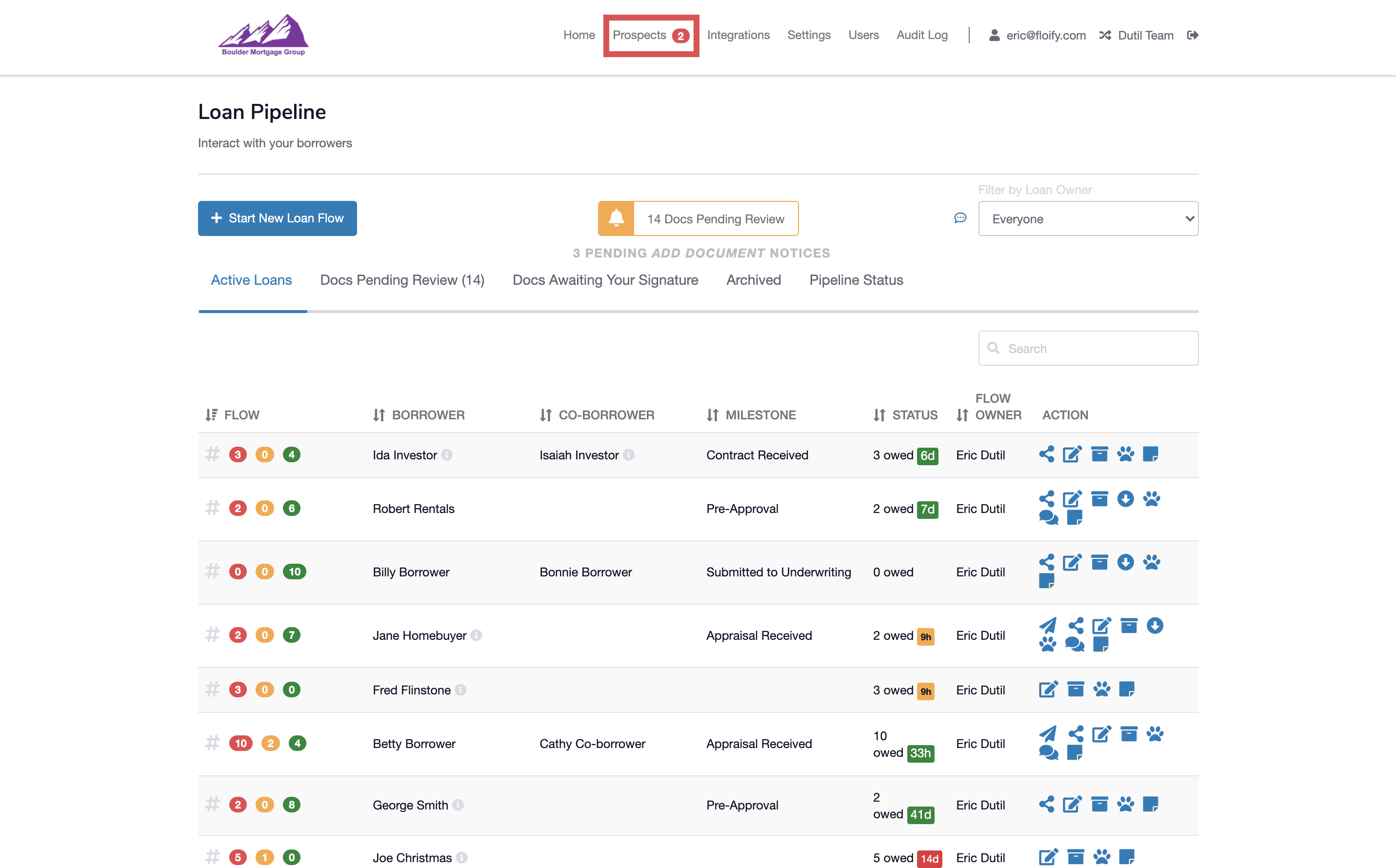 Locate the Borrower Links section underneath the header: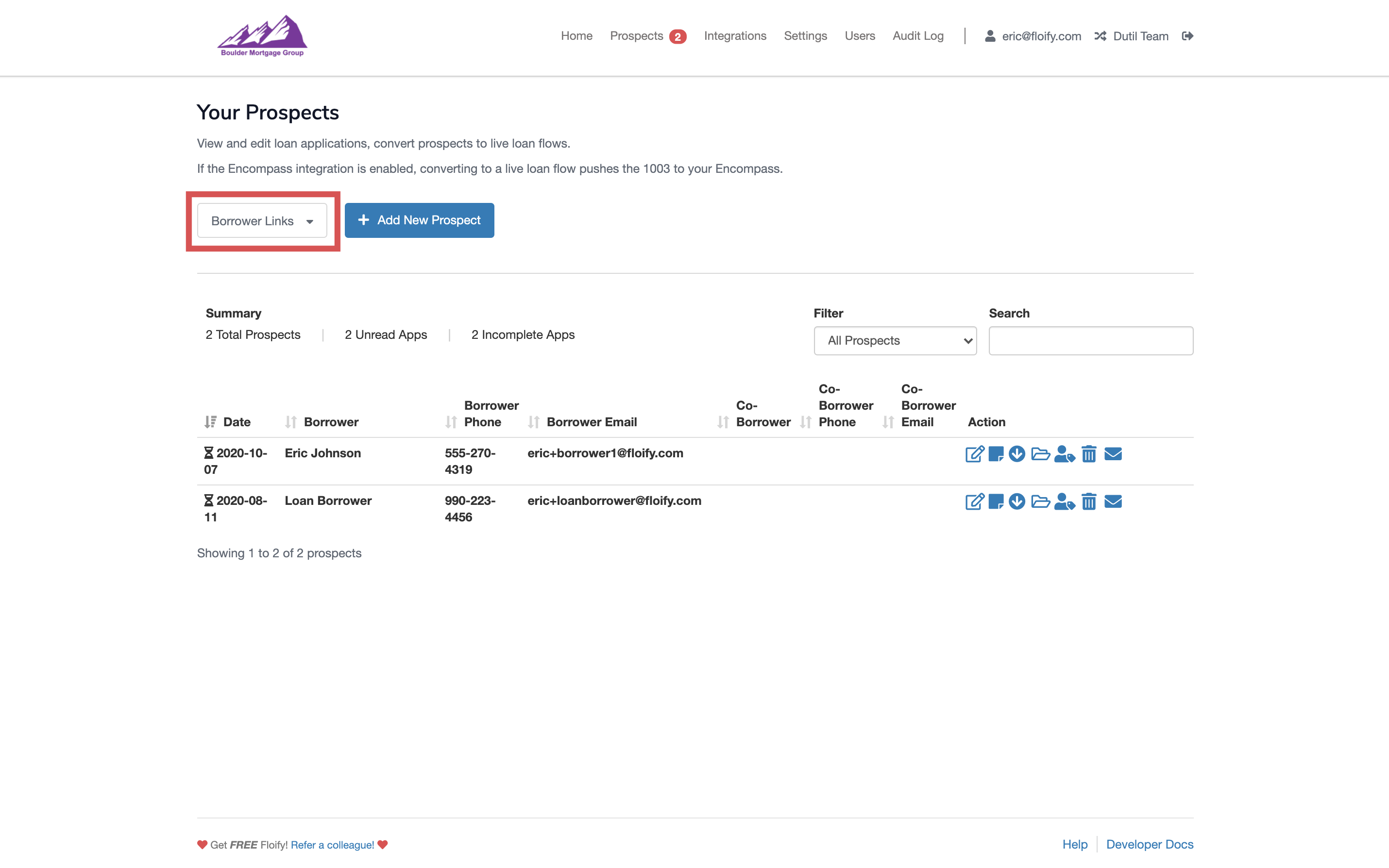 Hover over the tab to see a dropdown. The Apply Now Page is the direct link your loan application. You can copy this here directly and paste wherever you need: