Overview
The loan pipeline is where you will manage all of your borrowers, including reviewing application and document data, making adjustments to the loan flow, and locating any additional information regarding the loan.
Among these options, you will have the option to download a borrower's loan files.
How to Use
When in your loan pipeline, you'll see an icon on the right hand side that looks like an arrow pointing down: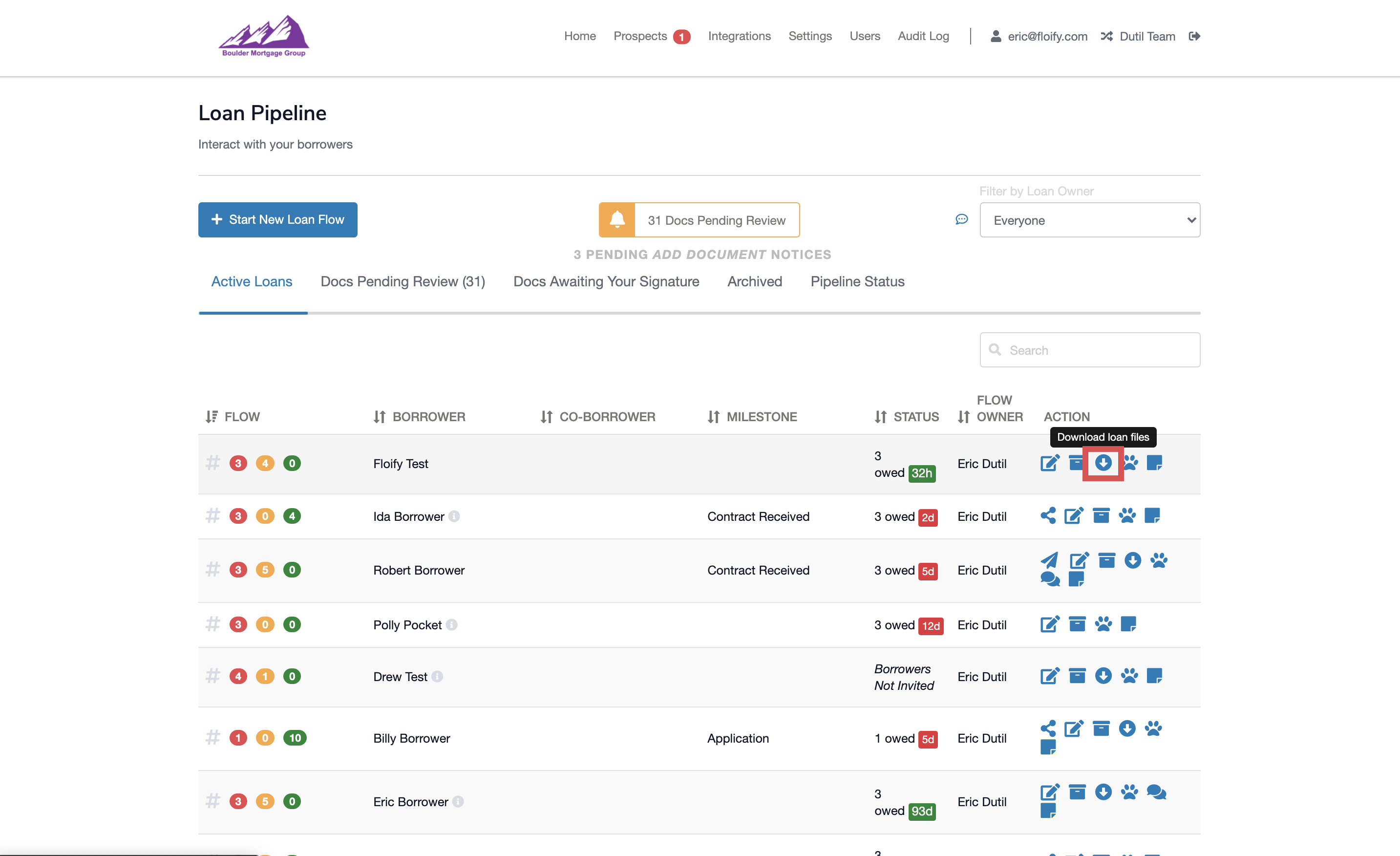 You will see a list of all the items available to download. Select the arrow on the right hand side of the document name to download:
Note: If provided, you will be able to download the borrower e-consent, borrower credit authorization, co-borrower e-consent, co-borrower credit authorization, borrower demographics, and the loan application in a PDF or standard file version (FNM 3.2 or MISMO 3.4).