Overview
The loan pipeline is where you will manage all of your borrowers, including reviewing application and document data, making adjustments to the loan flow, and locating any additional information regarding the loan.
When a borrower applies via your landing page, all incoming applications show up in your Prospects tab for you to review. Any incomplete applications will be visible here, and depending on your settings, you may also have completed applications available for your review to proceed.
Among these options, you will have the option to resend the borrower's application link.
Video Tutorial
How to Use
From your active loan pipeline, select the Prospects tab at the top of the page: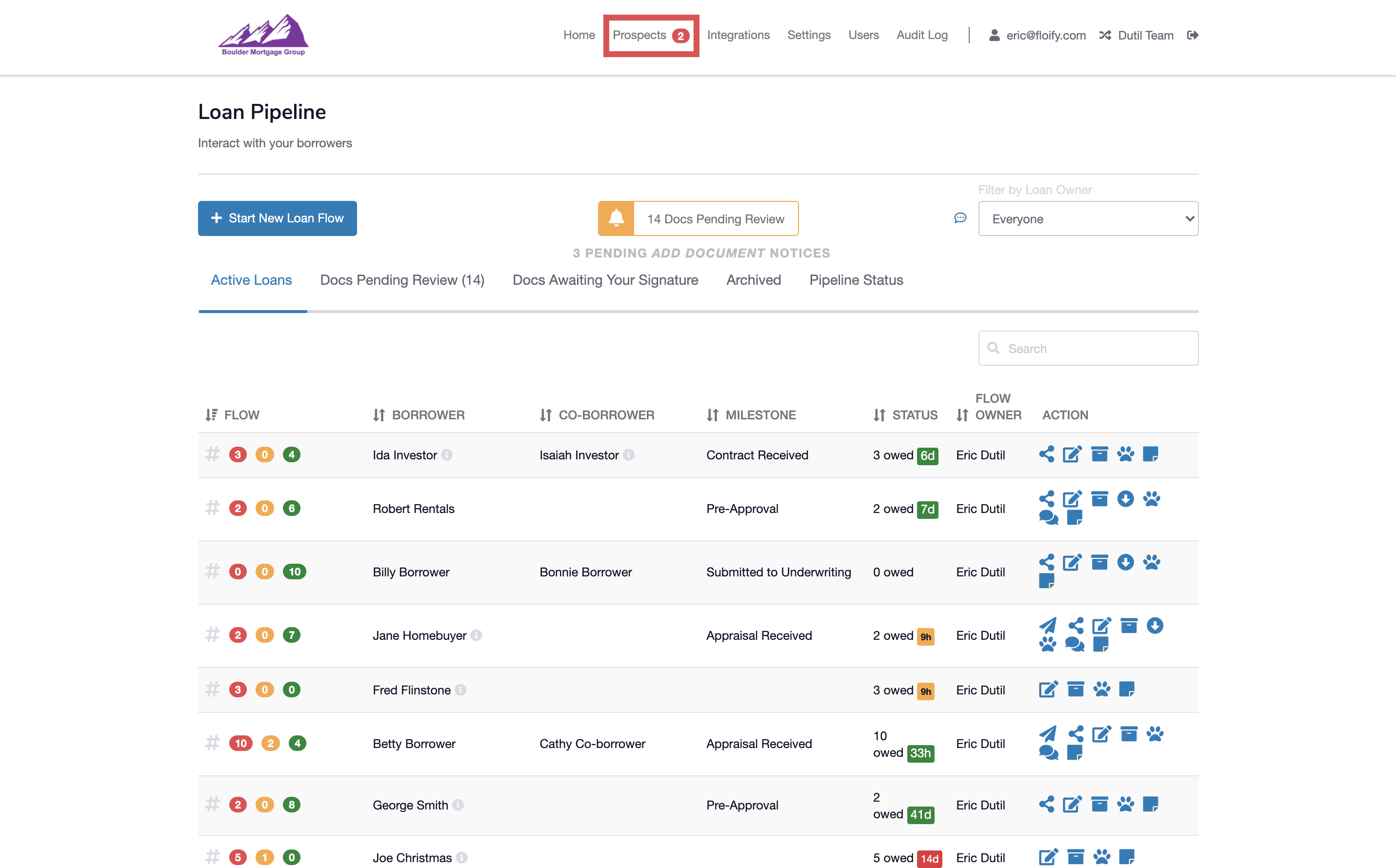 Locate the borrower that you would like to make edits for. Select the Email Application Link to Borrower (link) icon towards the right hand side of the borrower's name: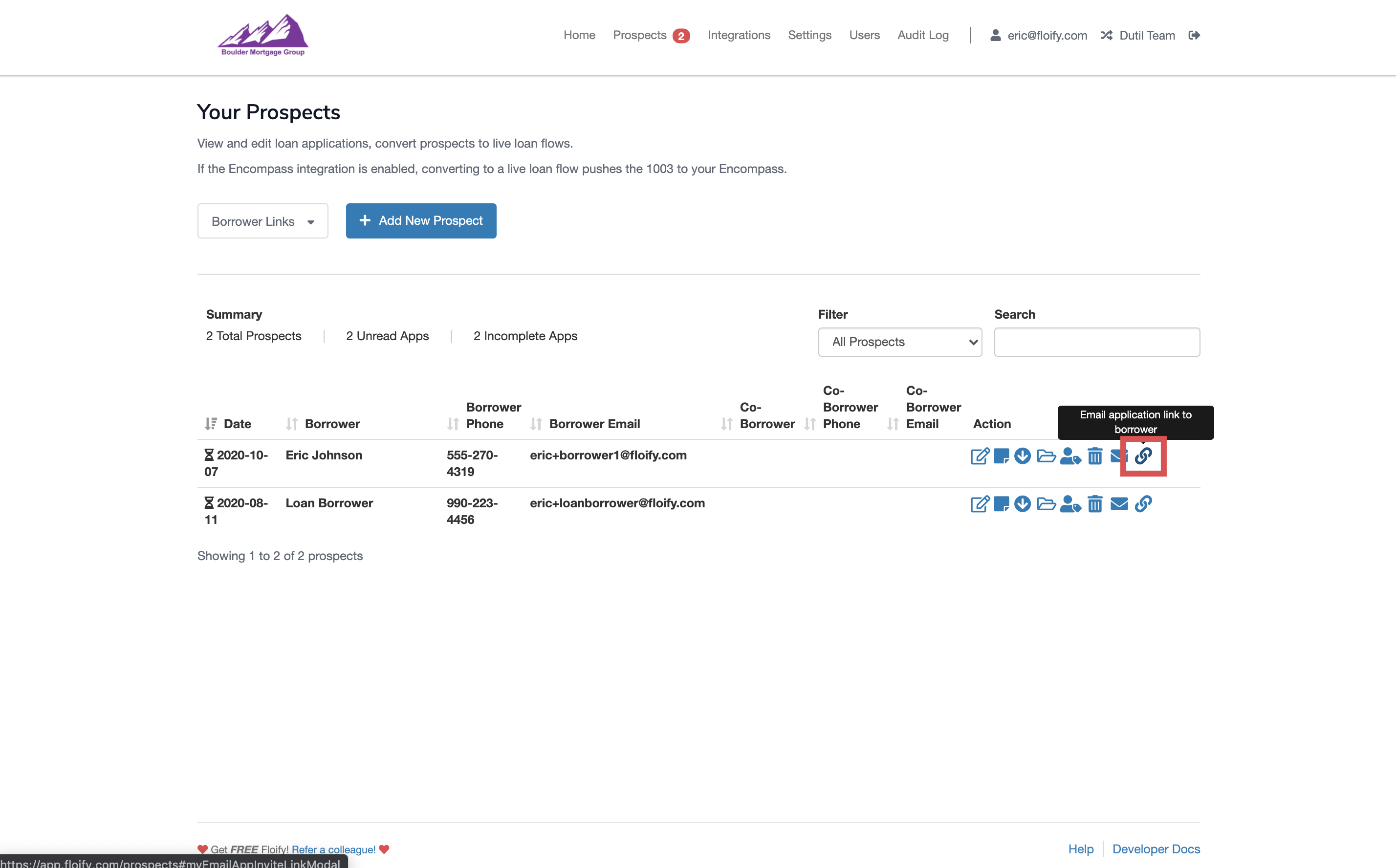 The email template will be displayed for you so that you can make edits if necessary. You can type in the text box directly, or use the toolbar at the top to make adjustments as needed. Make sure you select Send to confirm the changes and send the template to your borrower: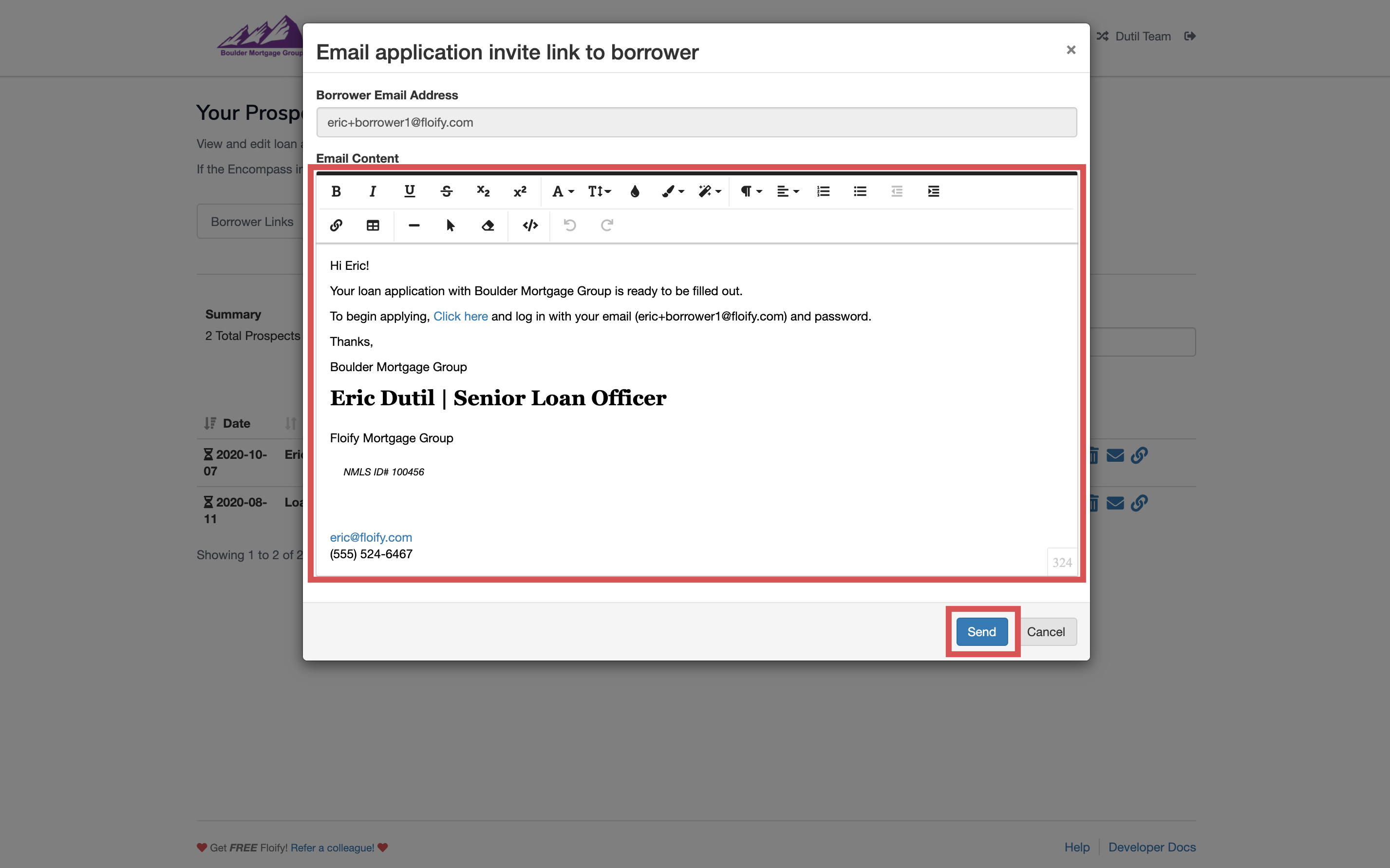 Your borrower can click on the link to create credentials and start the loan application if they have not done so yet, or log in and pick up where they left off previously if they have already started.