Overview
The Customizations settings allow for you to make various configuration changes to your custom fields, custom layouts, your loan pipeline fields, and loan flow assignment rules.
Among these settings, you'll have access to set a default custom field layout for your team, your borrowers, or realtors
You can use your custom fields to set up specific layouts in the lender portal, the realtor portal, and the borrower portal to display additional customized information in the loan flow aside from our standard fields. You will need to add your custom fields onto a layout to have them display.
How to Setup
From your active loan pipeline, navigate to Settings and select the Customizations tab:
In the Layouts section, select the option to Access Layouts: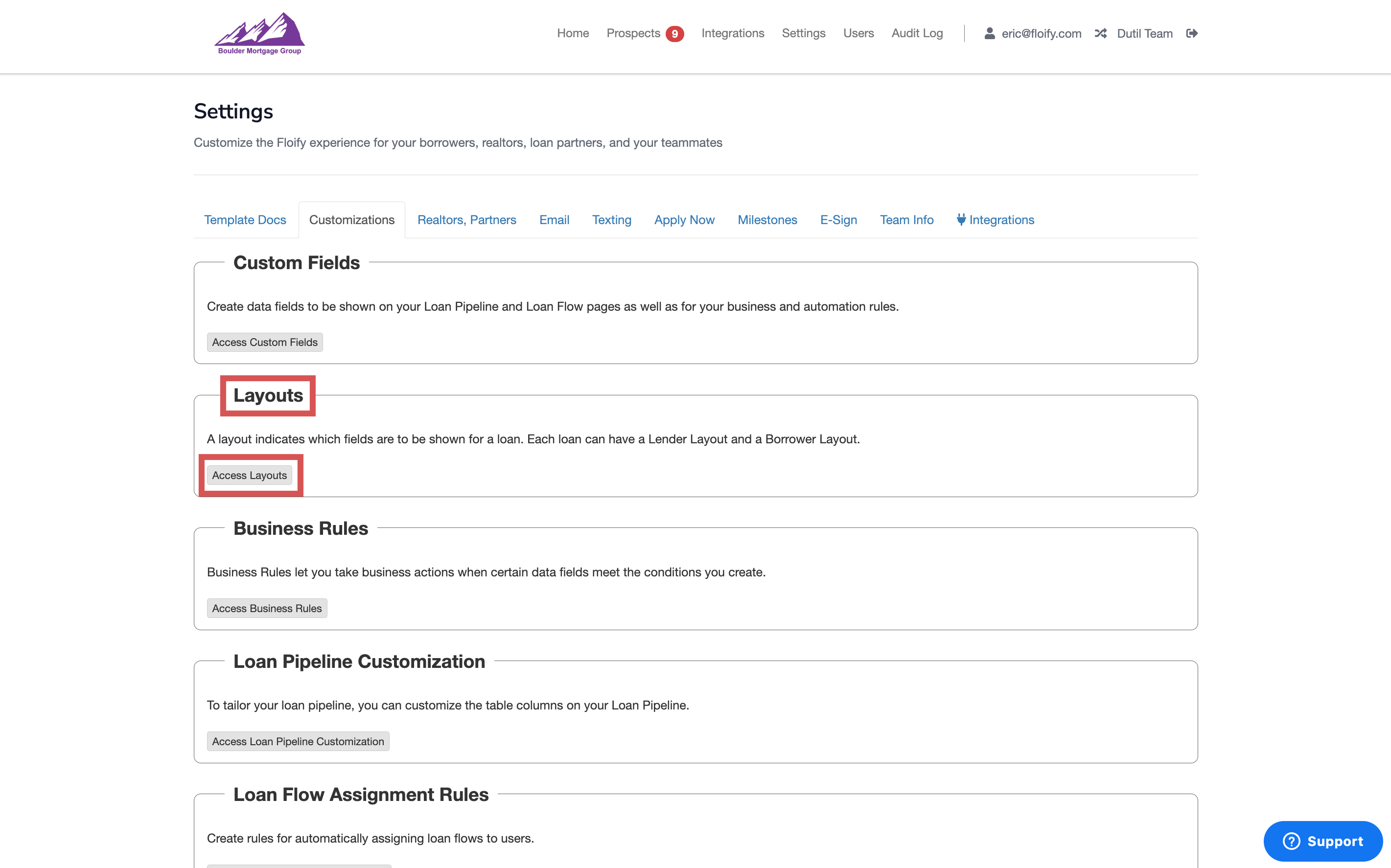 Select the Set Default Layouts option: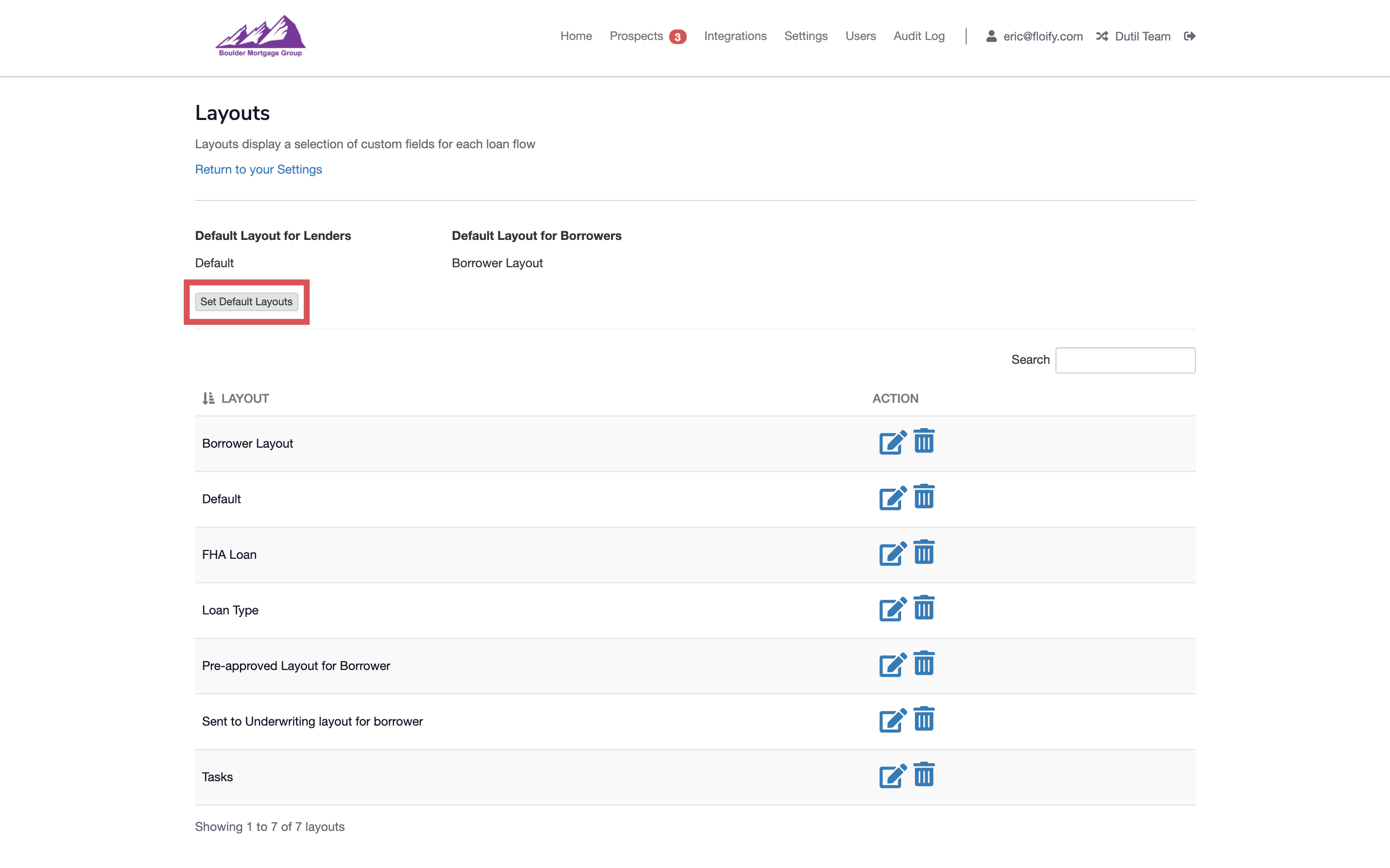 Select the default layout you'd like to set for lenders or for borrowers from the dropdown. Make sure you select Save to confirm your changes:
Note: The default realtor layout will be the same as the borrower layout. Borrowers and realtors will only see the custom fields that they have permission to Read or Edit.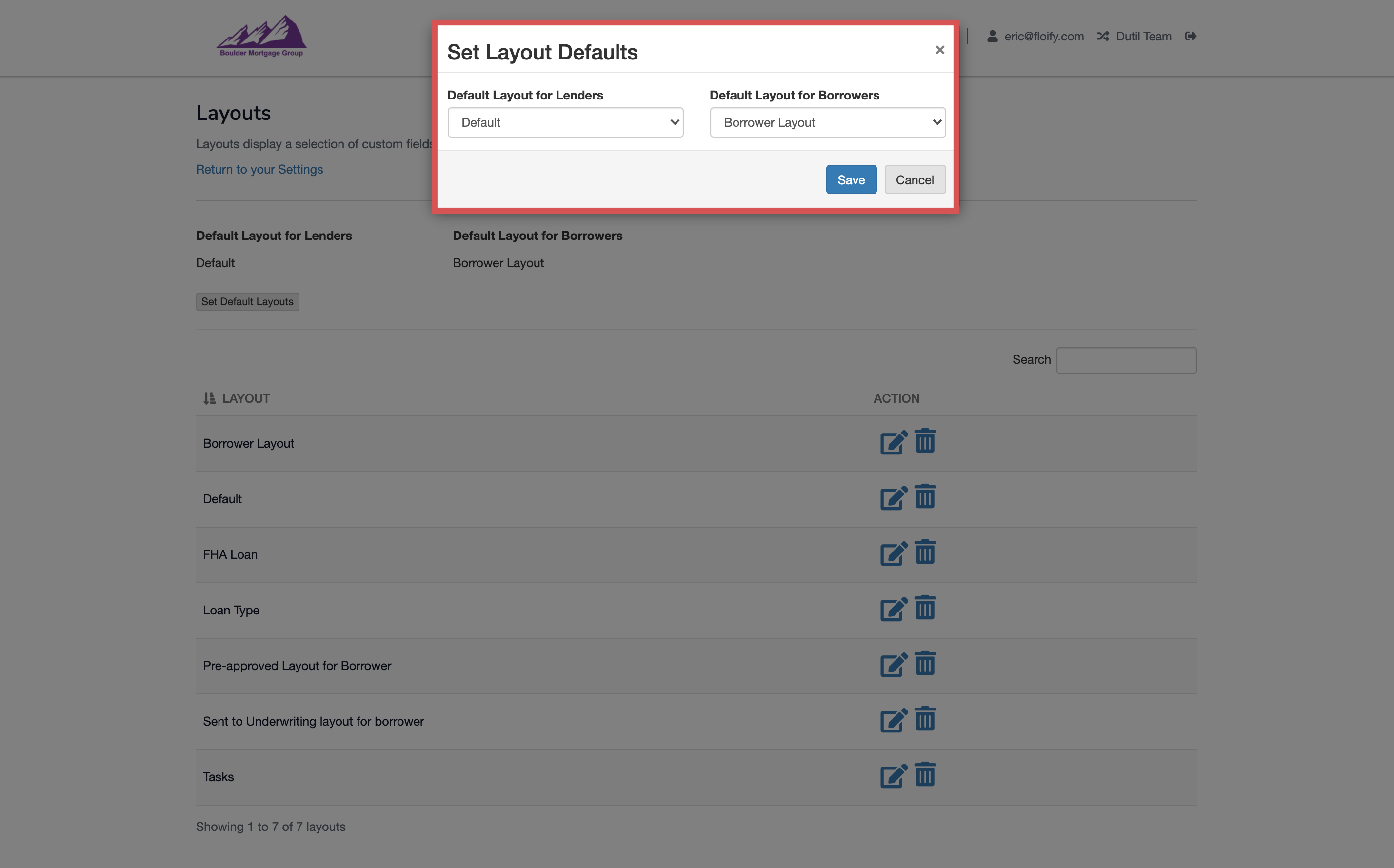 Success! Your default layout is now set and will display automatically for future loan flows.