Overview
The Apply Now settings allow for you to make various configuration changes to your loan application and loan application settings.
Among these settings, you'll have access to enable automatic approval of loan application documents. Any documents that are approved automatically will flow into the Docs Accepted once the loan application is completed rather than requiring you to provide them with a thumbs up to proceed.
How to Set Up
From your active loan pipeline, navigate to Settings > Apply Now: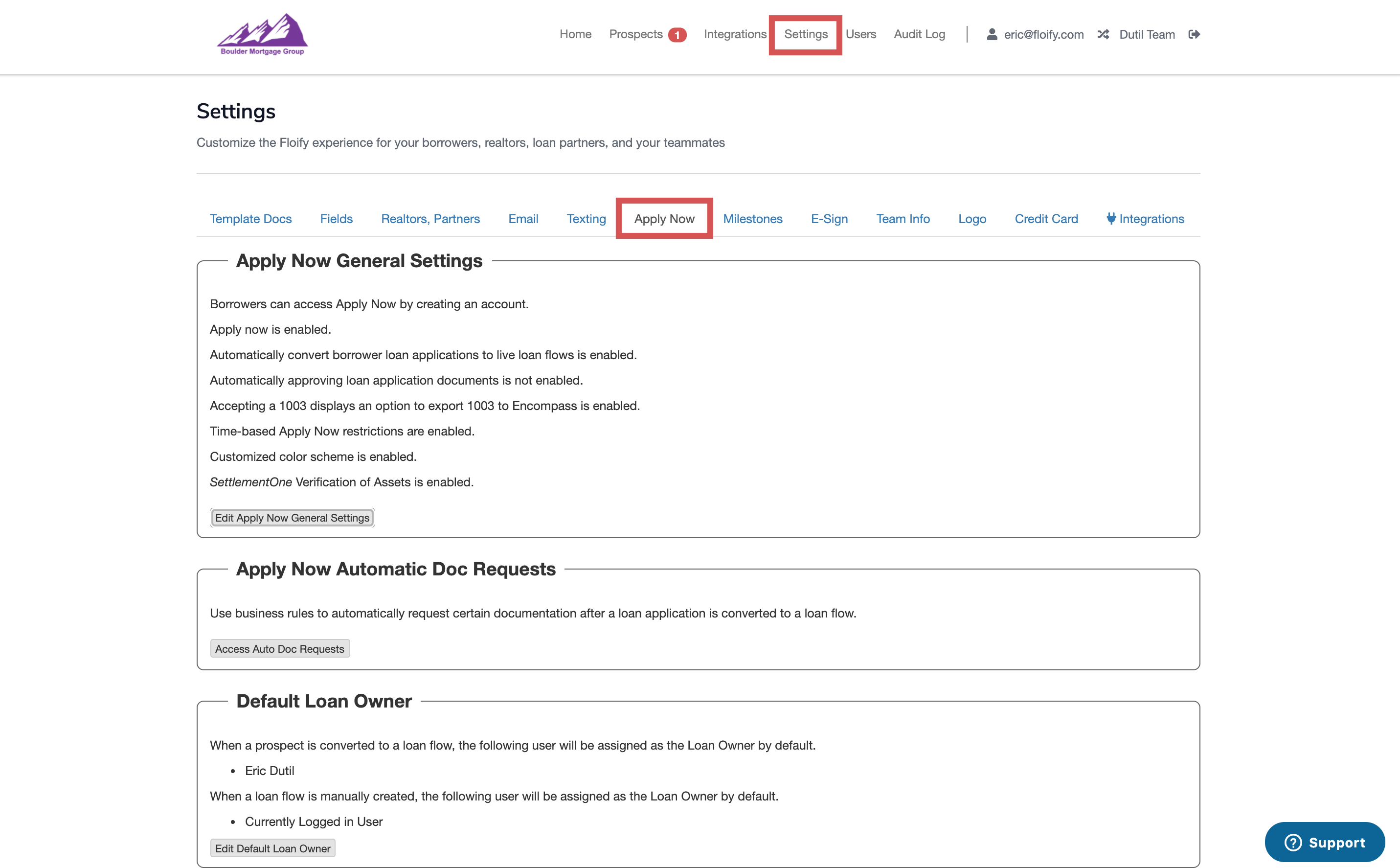 Scroll down to Apply Now General Settings and select the option to Edit Apply Now General Settings: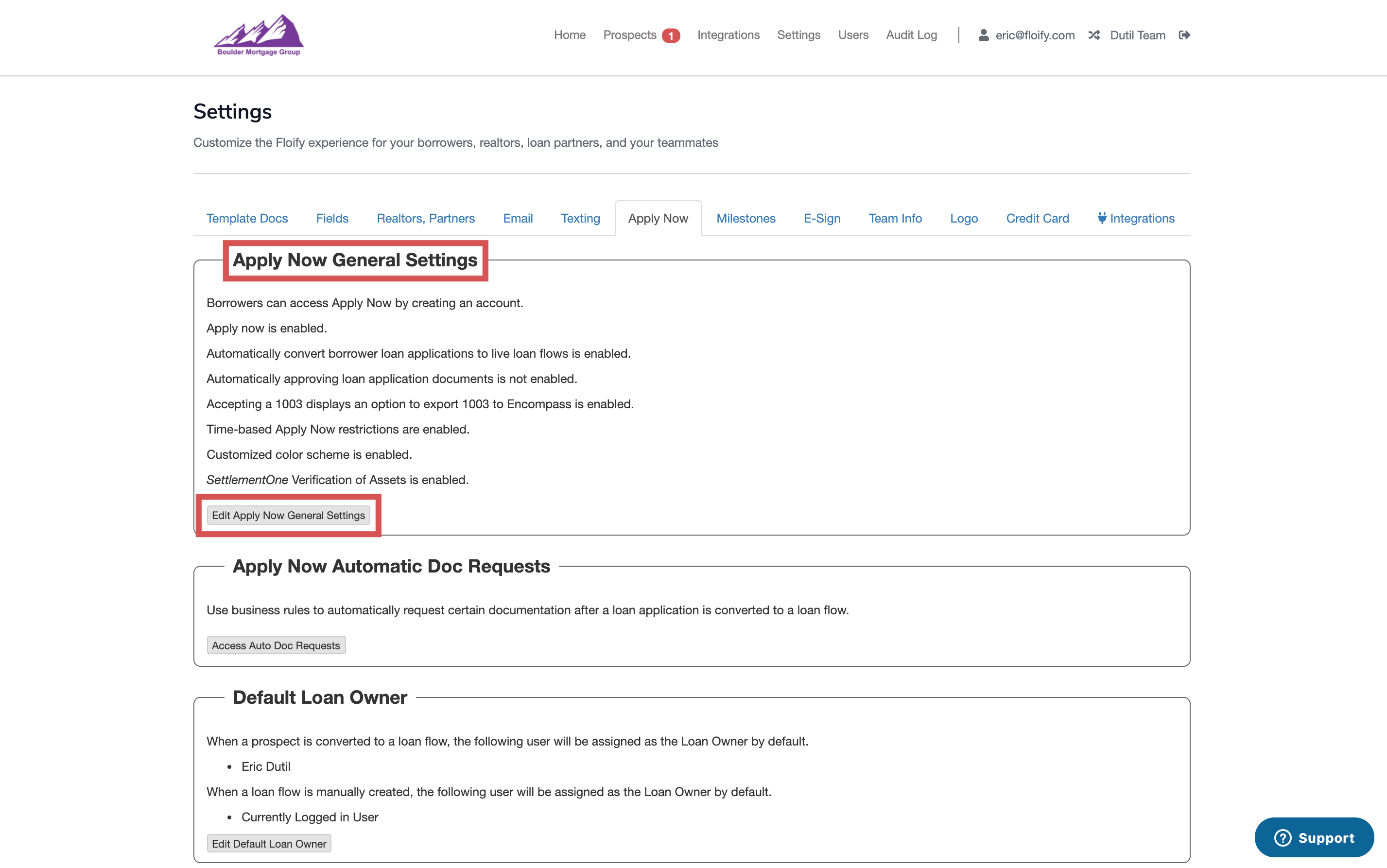 Select the option to automatically approve loan application documents. You will have the option additionally to select which documents you like to automatically approve, including the Loan Application (1003), E-Consent, HMDA/Borrower Demographics, Credit Authorization, Credit Report, Custom Questionnaire, and Text Message Opt-In/Out.
Make sure you scroll down and select Save to confirm the change: