Overview
The Apply Now settings allow for you to make various configuration changes to your loan application and loan application settings.
Among these settings, you'll have access to configure your loan application.
How to Set Up
From the team pipeline, select Settings > Apply Now: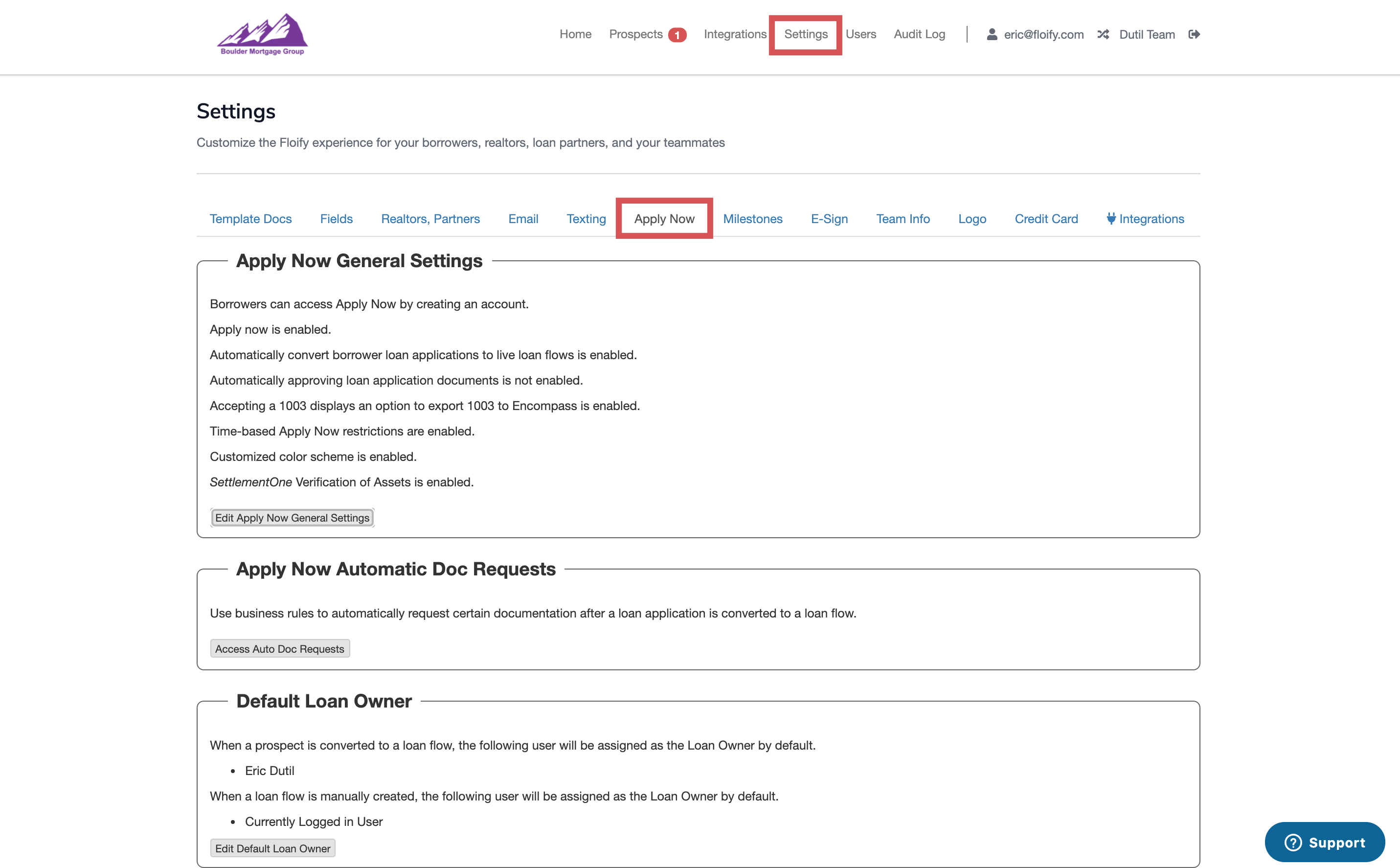 Navigate to Apply Now Application Settings > Edit Apply Now Application Settings: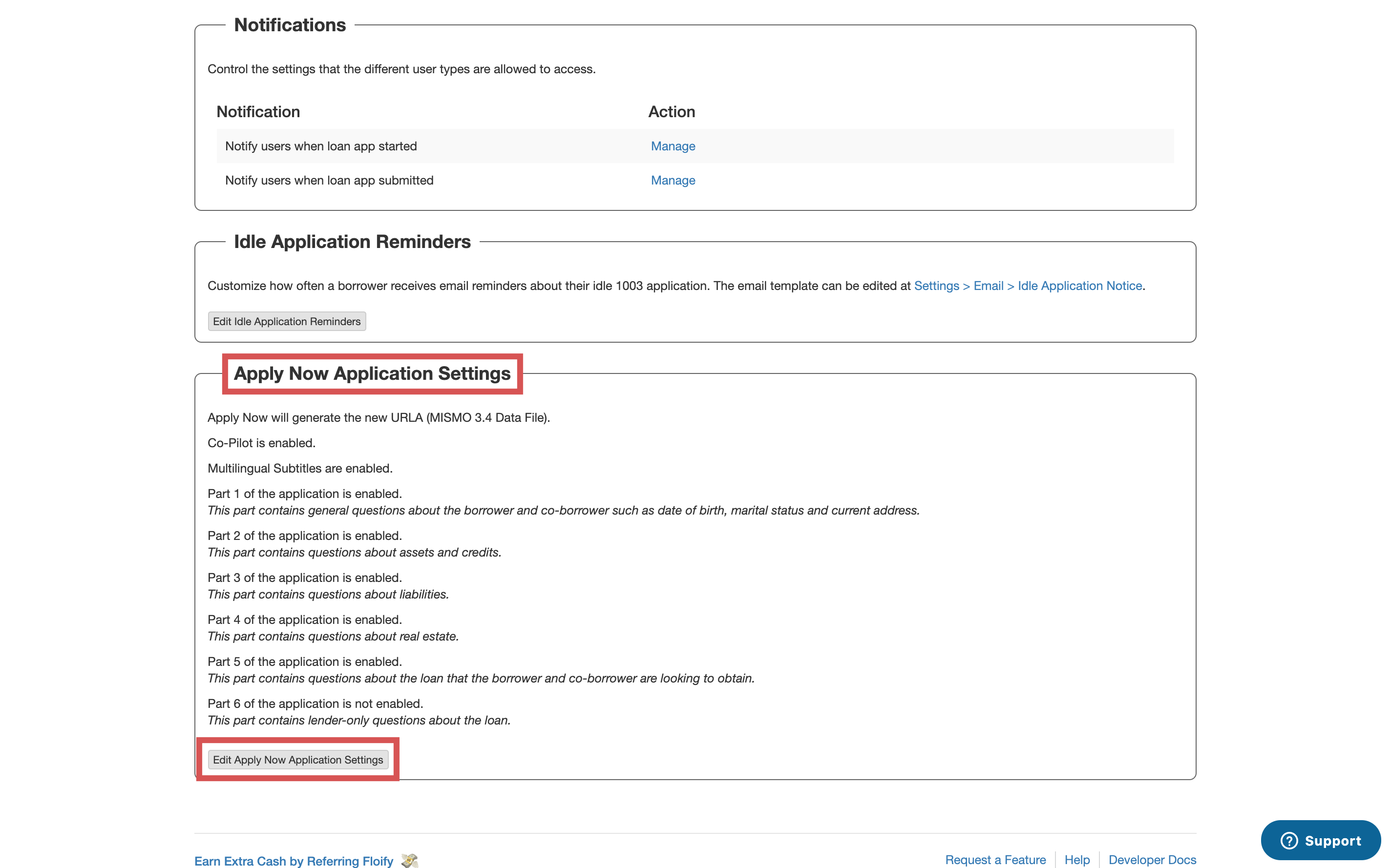 Scroll down to view a list of all the questions available for the loan application. The questions are sectioned into 'parts' which can be individually enabled or disabled:
Note: Company level restrictions may prevent you from making edits to all aspects of the application.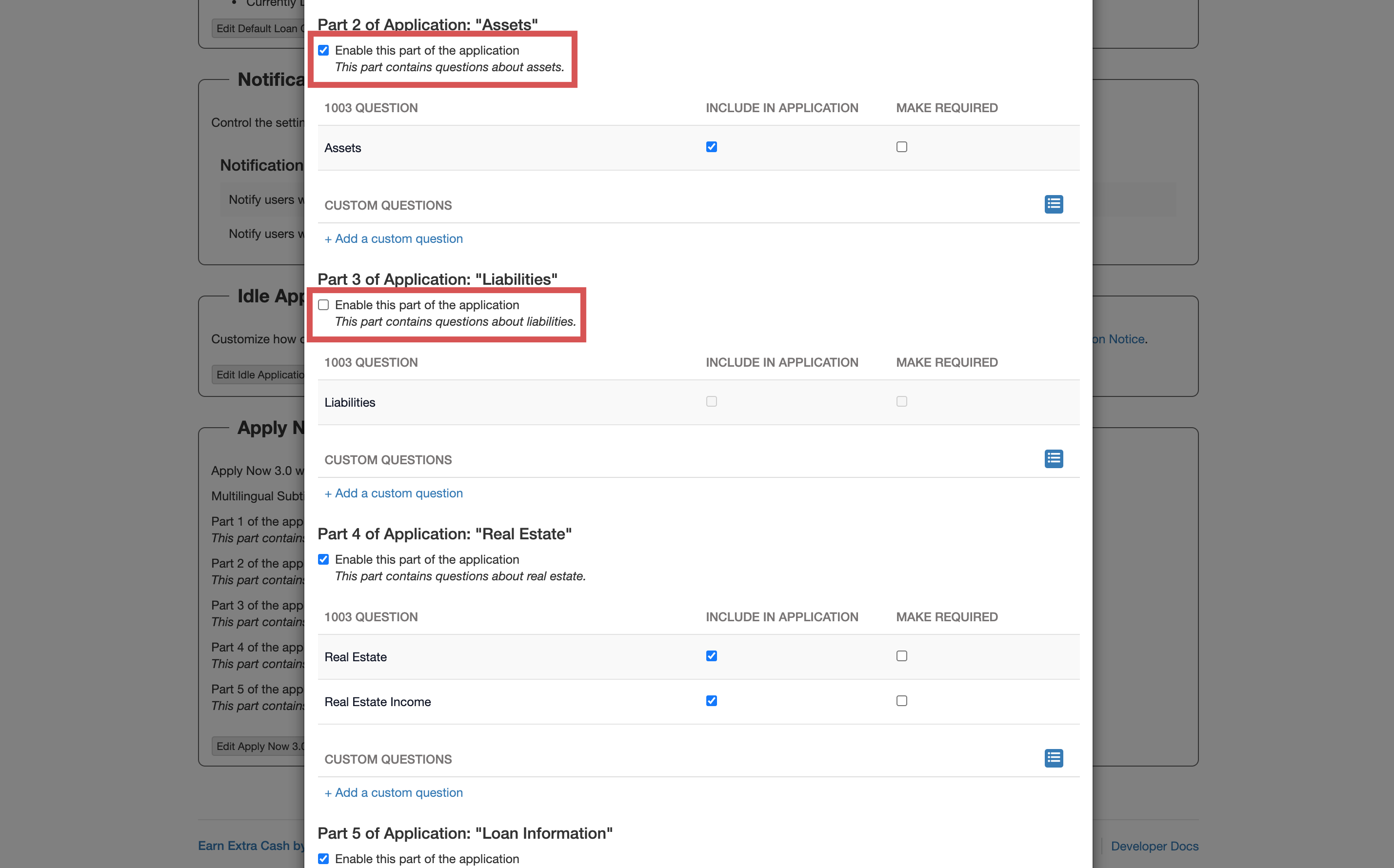 Select the questions you'd like to include in the Include in Application column, and choose which questions you'd like to make required for the borrower to complete in the Make Required column: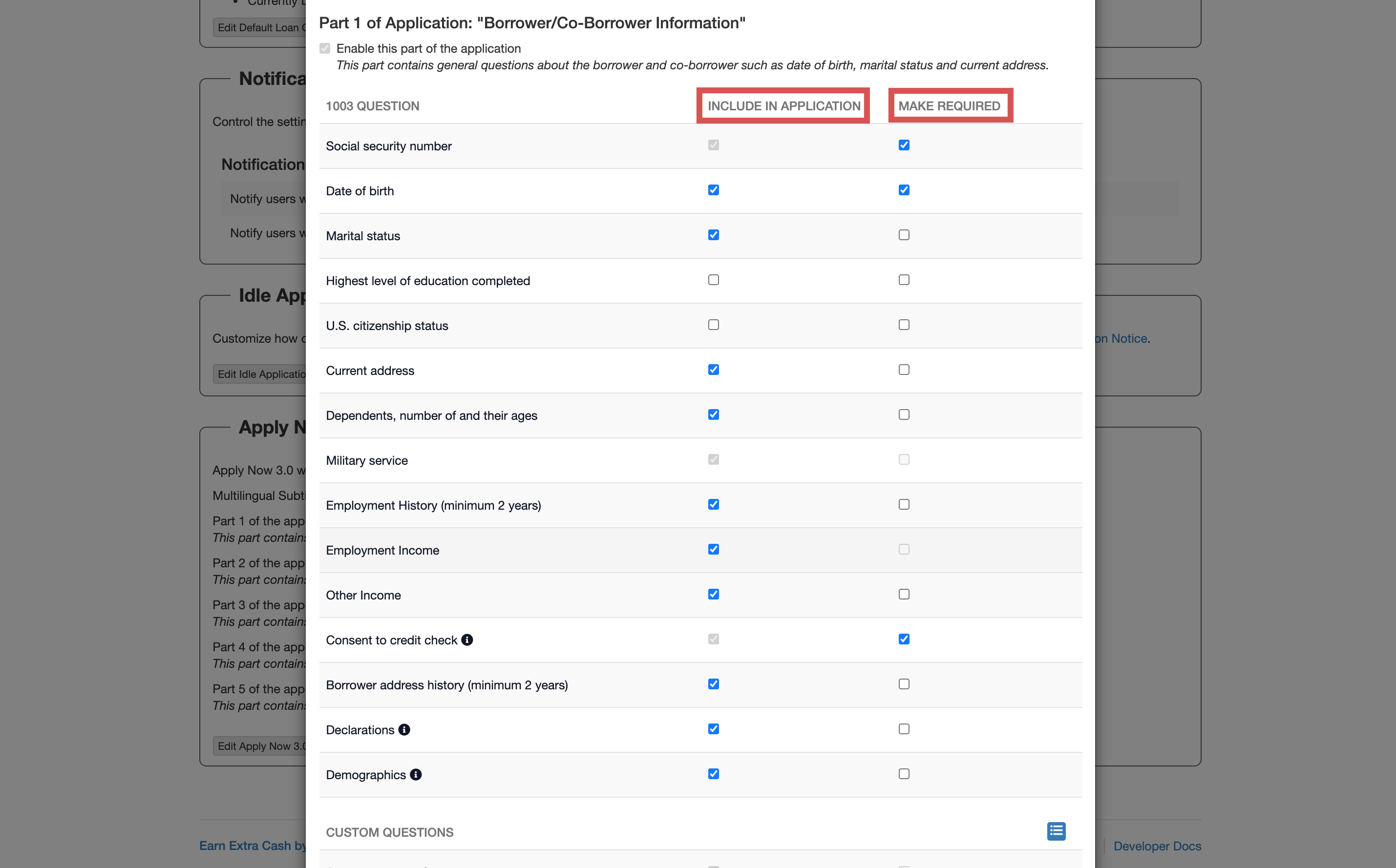 At the end of each part, additional custom questions can be added to the application. Here is more information regarding custom questions: Include Custom Questions in My Application: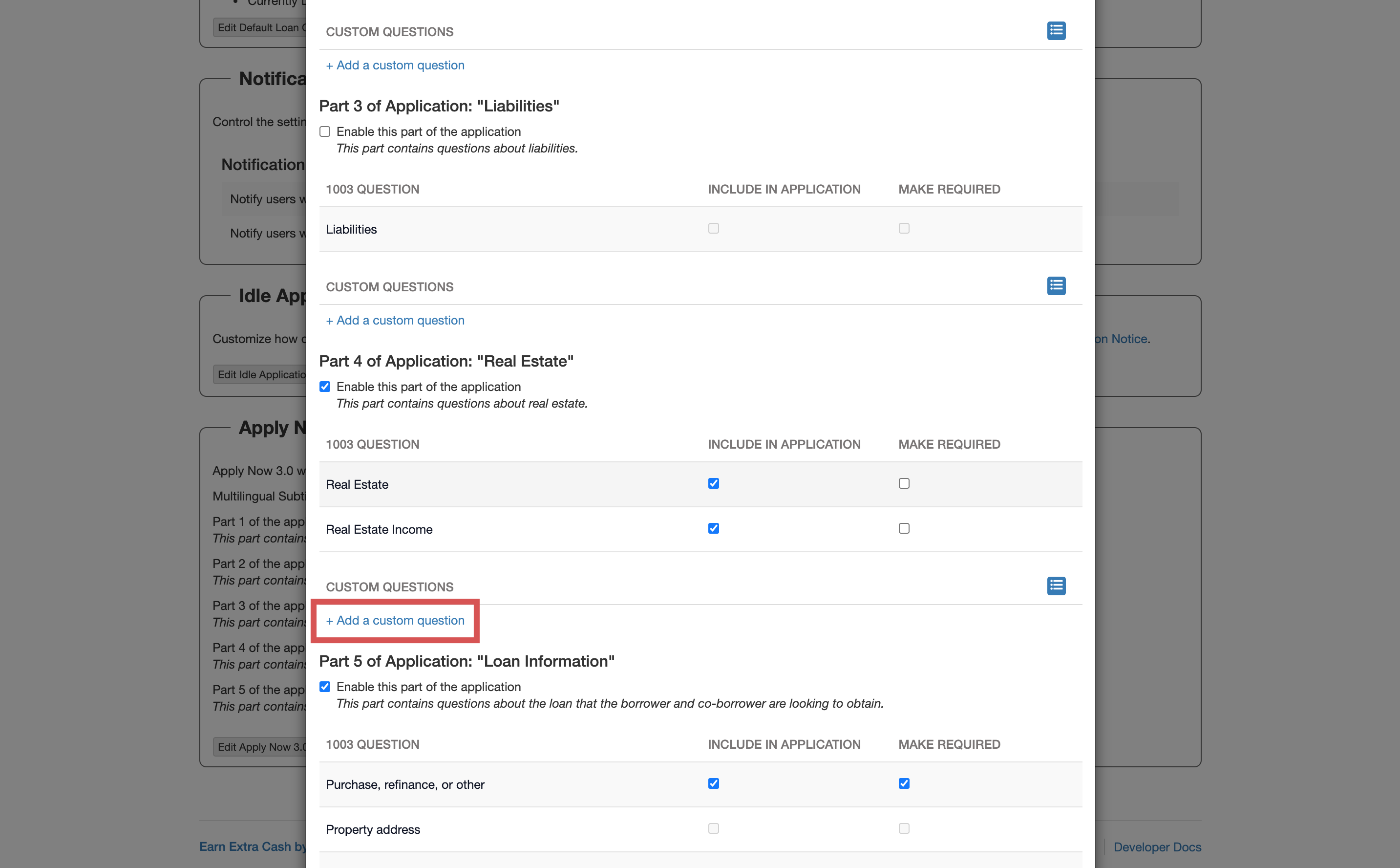 Make sure you scroll down and select Save to confirm the changes: