Overview
The Apply Now settings allow for you to make various configuration changes to your loan application and loan application settings.
Among these settings, you'll have access to enable automatic conversion of prospects to live loan flows.
The new loan flow utilizes document requests that you've configured in the Quick Pack quick pack or Apply Now Automatic Document Request Rules in order to get the prospect up and running right away.
Using this automation feature gives originators the power to gather a basic set of information and docs from a prospect that can greatly speed up the beginning of the mortgage process and allows for painless qualification of prospects.
How to Set Up
Navigate to Settings > Apply Now: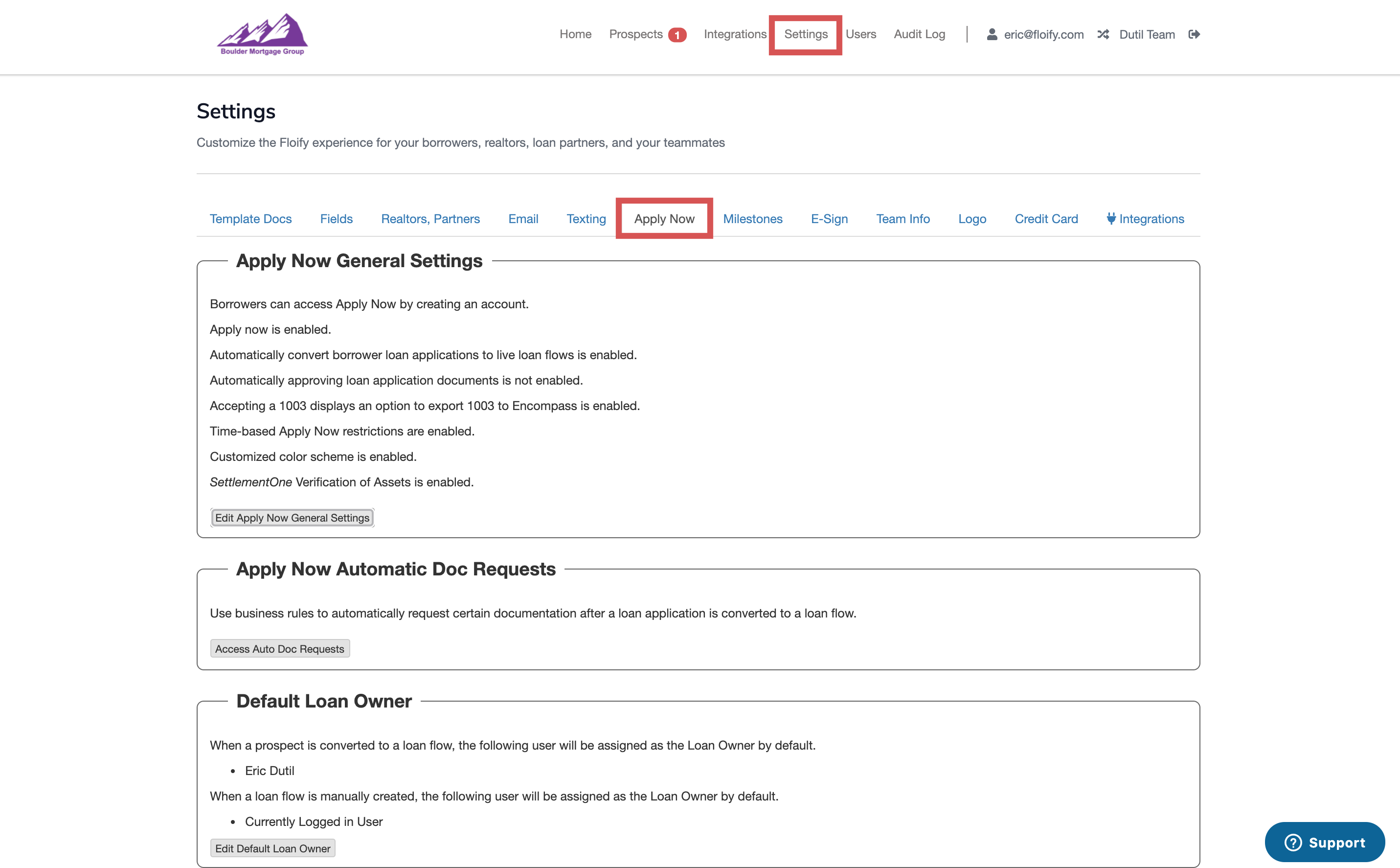 Scroll down to Apply Now General Settings > Edit Apply Now General Settings: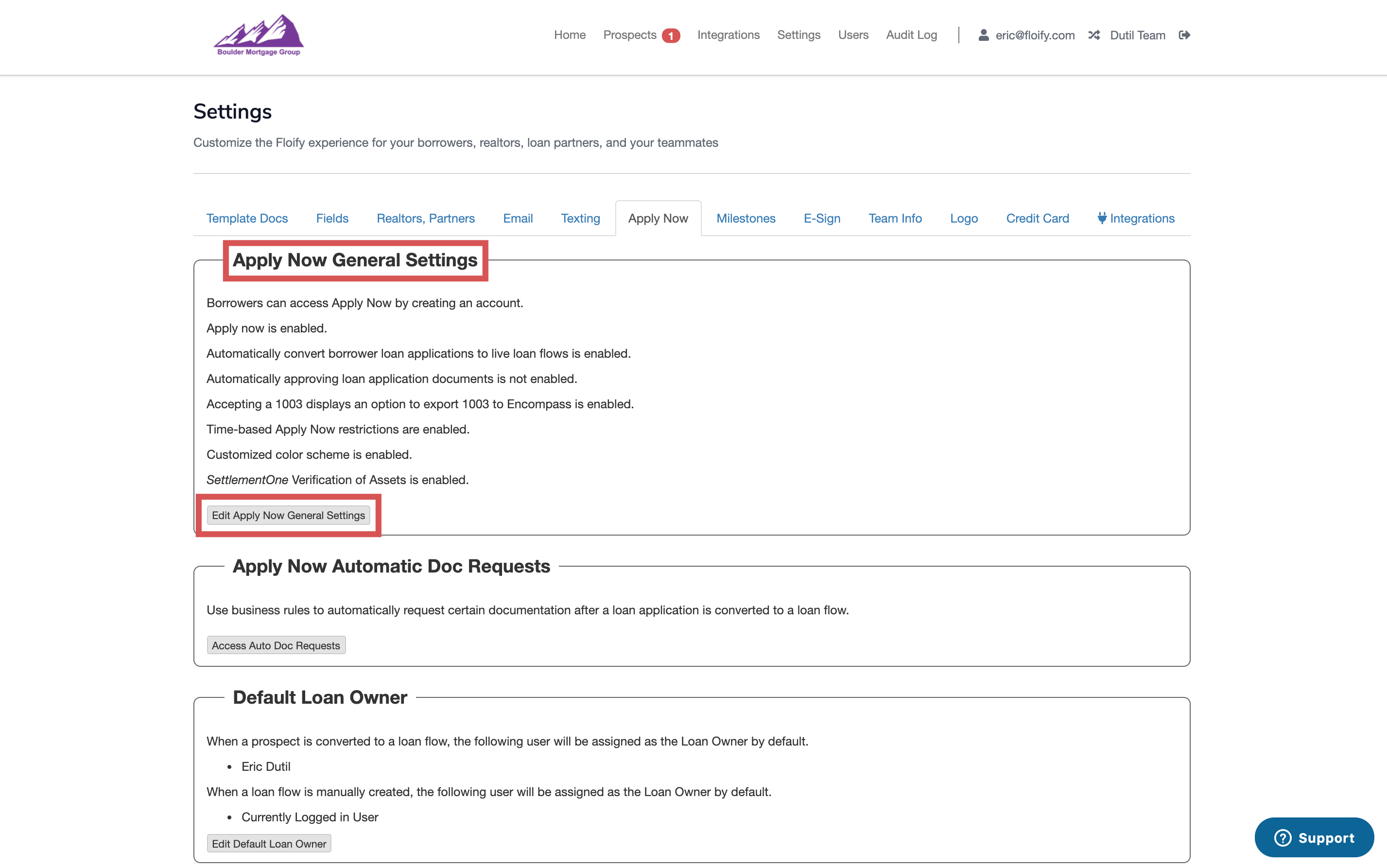 Select the option to automatically convert borrower loan applications to live loan flows. Make sure you scroll down and select Save to confirm the change: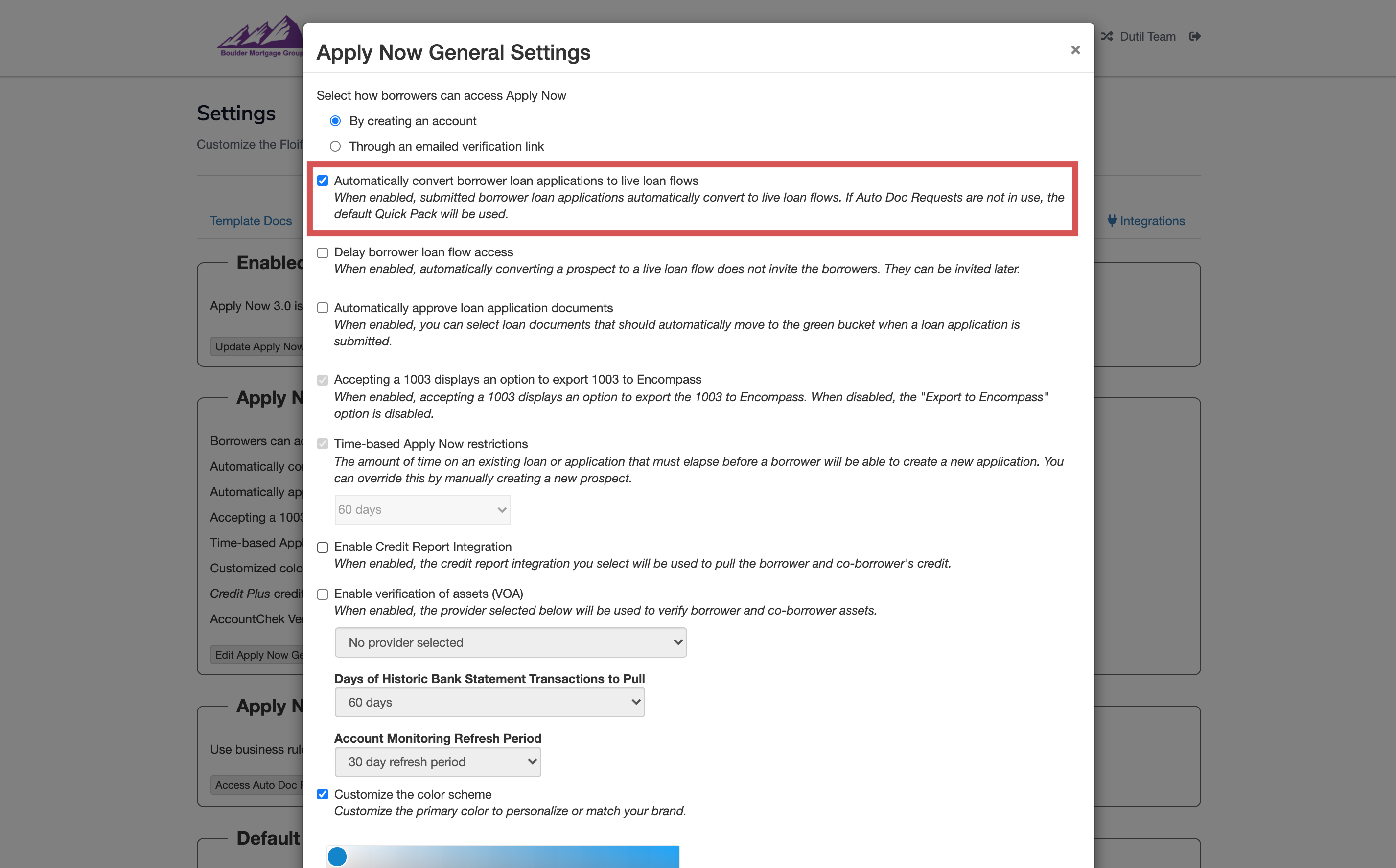 Success! Once your borrower completes the loan application, they will automatically move into the active loan pipeline and will be able to start providing you with the initial documents requested.