Overview
The Apply Now settings allow for you to make various configuration changes to your loan application and loan application settings.
Among these settings, you'll have access to enable the option for a credit report to be automatically pulled when a borrower completes a loan application. Please note a credit report will be automatically pulled only when an application is completed by the borrower.
If a loan application is created via API or created manually via the 'Add New Prospect' button, this will also ensure that the credit report is pulled once submitted by the borrower.
How to Set Up
From your active loan pipeline, navigate to Settings > Apply Now: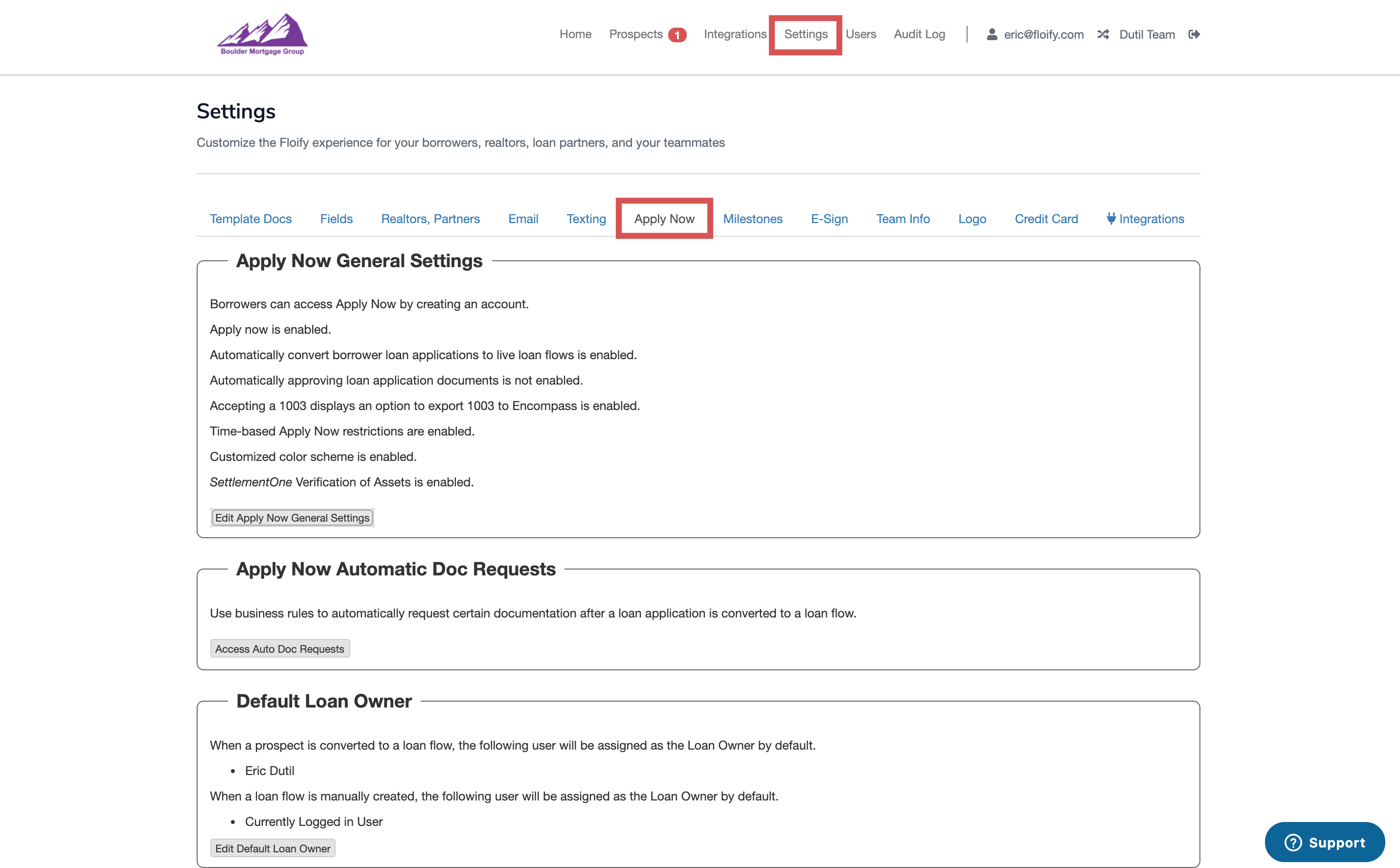 Scroll down to Apply Now General Settings and select the option to Edit Apply Now General Settings: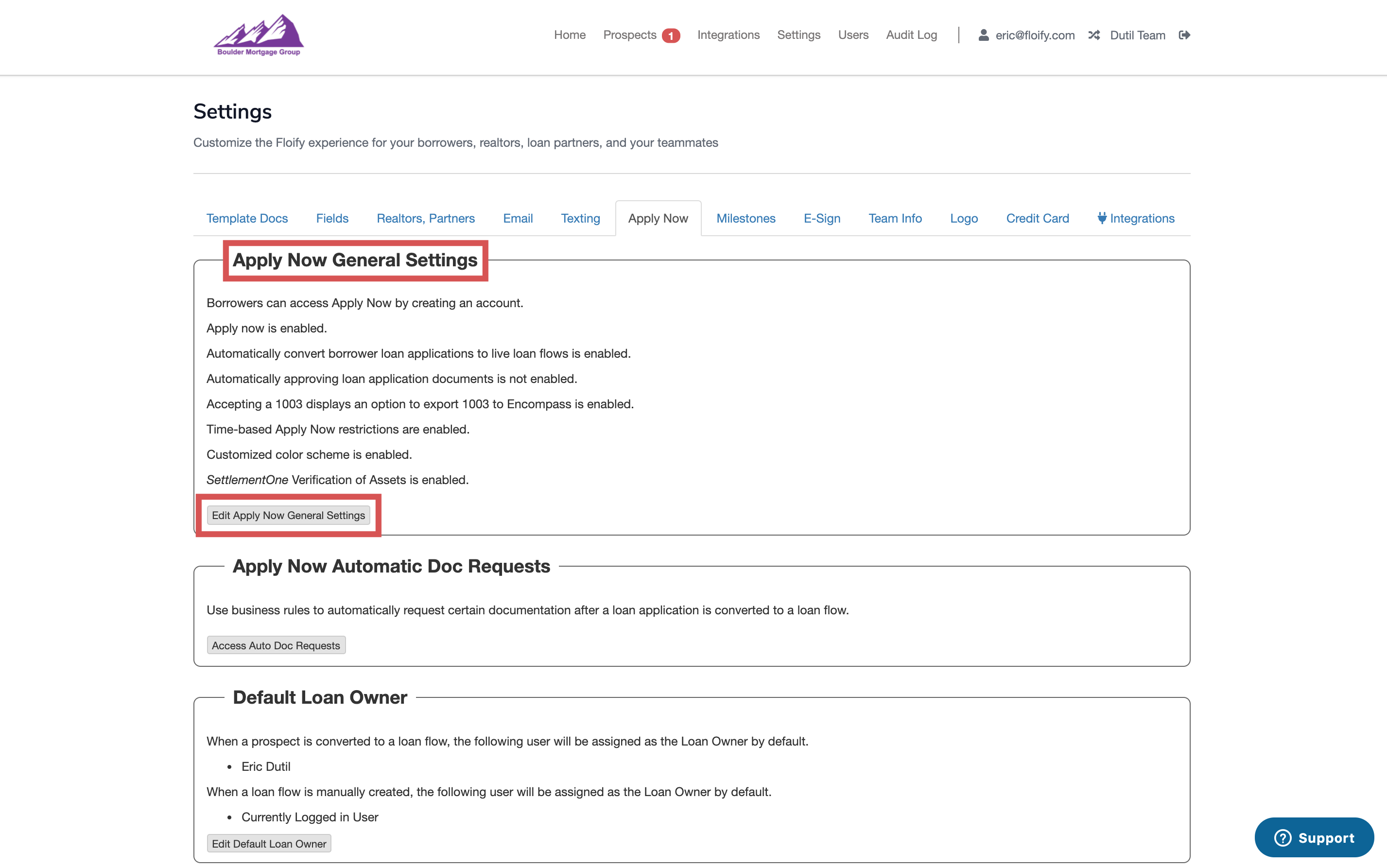 Select the option Enable Credit Report Integration. You will see the option to select a soft or hard pull depending on what you prefer as well as select the credit vendor. Make sure you select Save to confirm the changes:
Note: Credit vendors need to be enabled at the company level in order to appear as an available option here.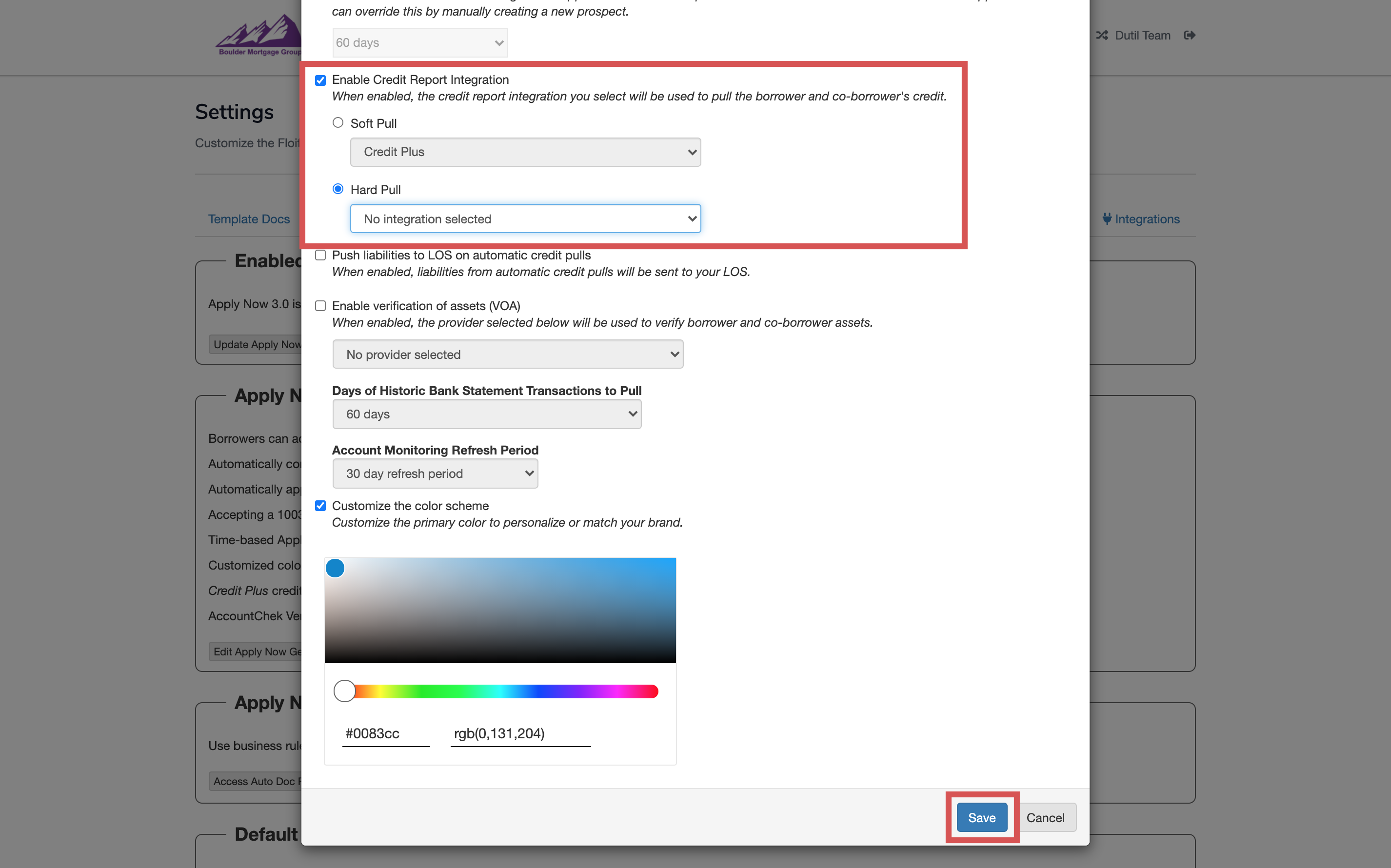 Success! Floify will automatically perform a credit pull whenever a borrower completes an application via the landing page.