Overview
The Apply Now settings allow for you to make various configuration changes to your loan application and loan application settings.
Among these settings, you'll have access to enable an automatic verification of asset request when a borrower completes a loan application.
How to Set Up
From the team pipeline, select Settings > Apply Now: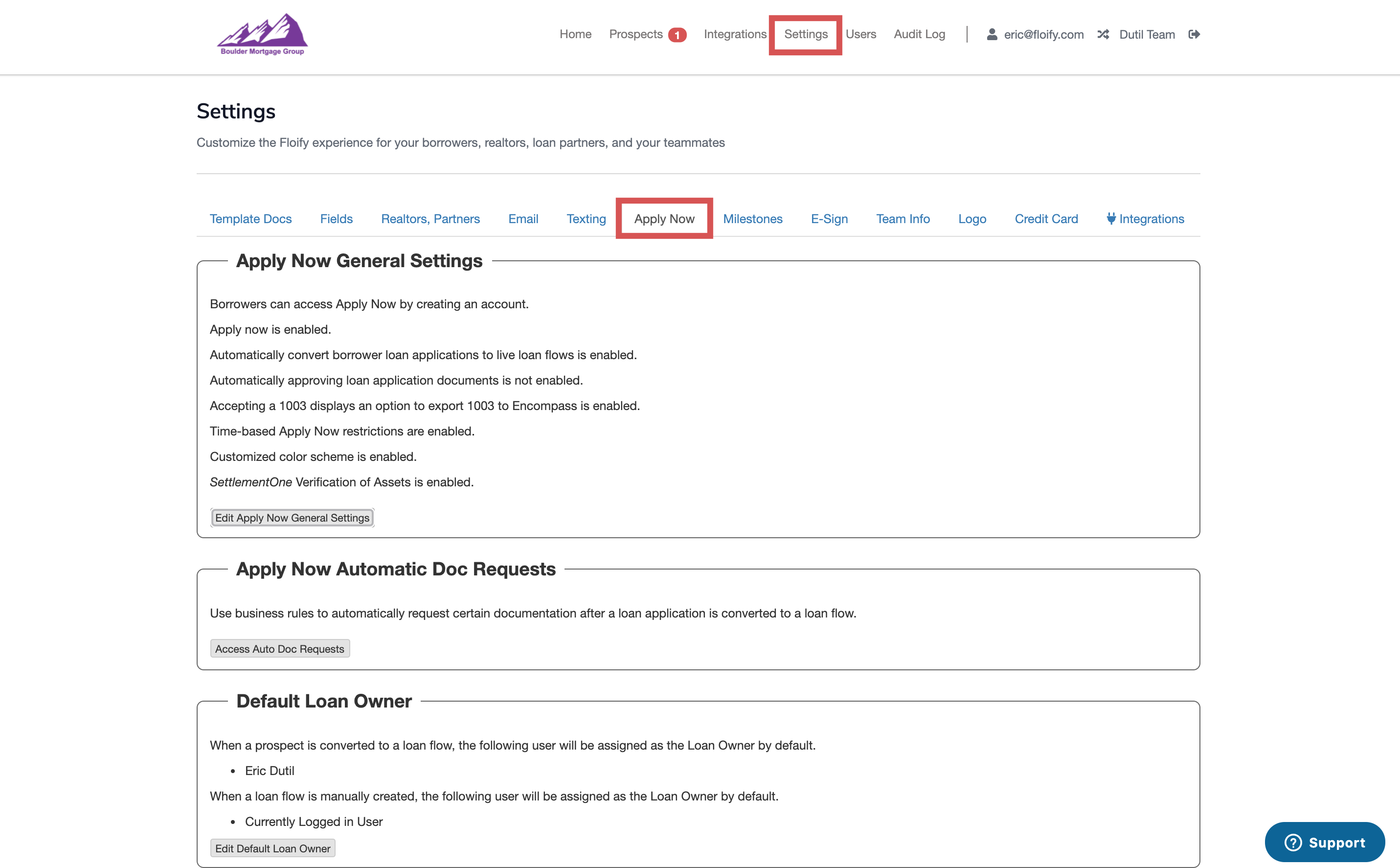 Navigate to Apply Now General Settings > Edit Apply Now General Settings: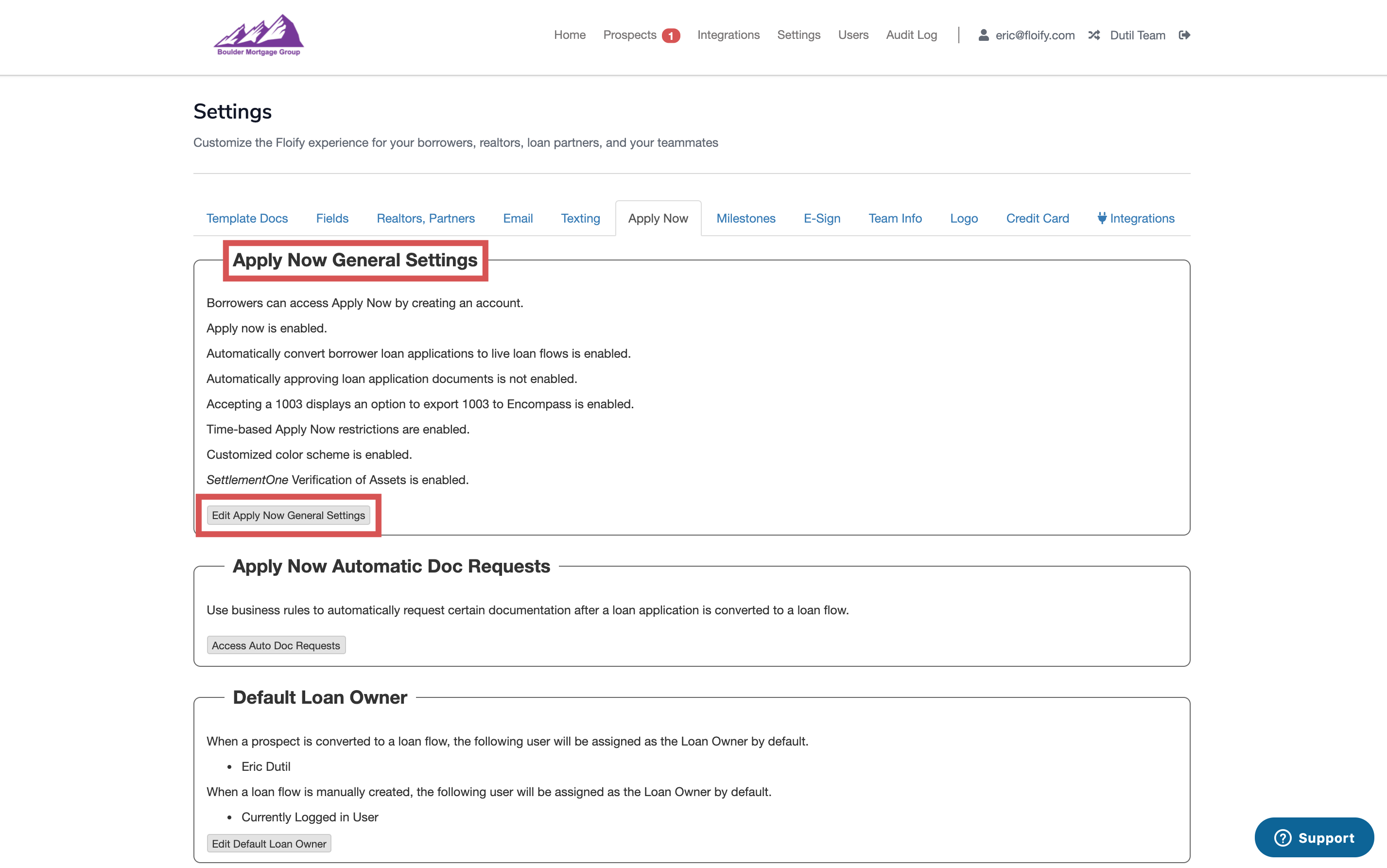 Select the option Enable Verification of Assets (VOA). You will see the option to select the vendor for the request. Make sure you select Save to confirm the changes: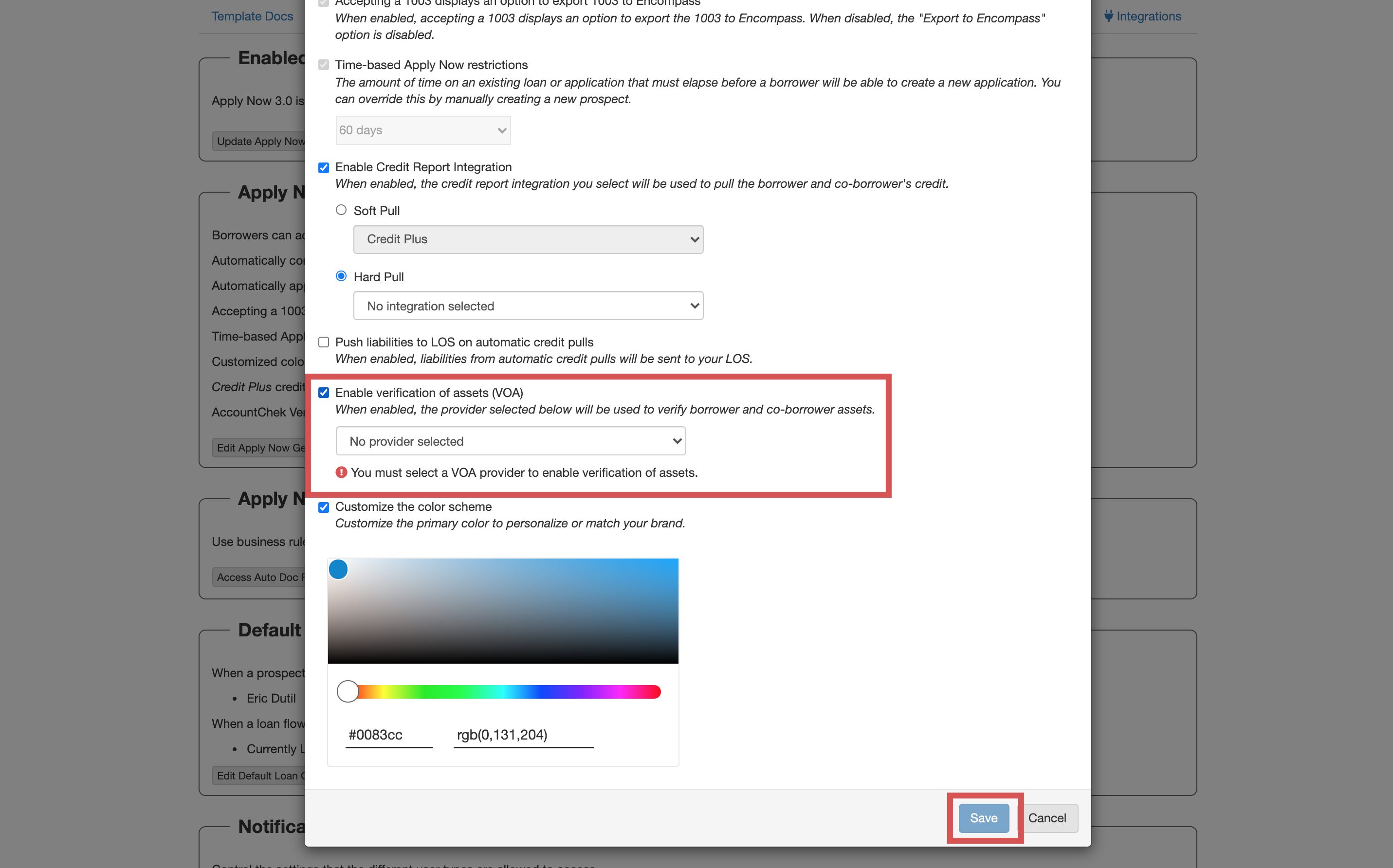 Success! Floify will automatically perform a VOA request whenever a borrower completes the application via the landing page.