Overview
The Apply Now settings allow for you to make various configuration changes to your loan application and loan application settings.
Among these settings, you'll have access to enable multilingual subtitles on the loan application.
How to Set Up
From the team pipeline, select Settings > Apply Now: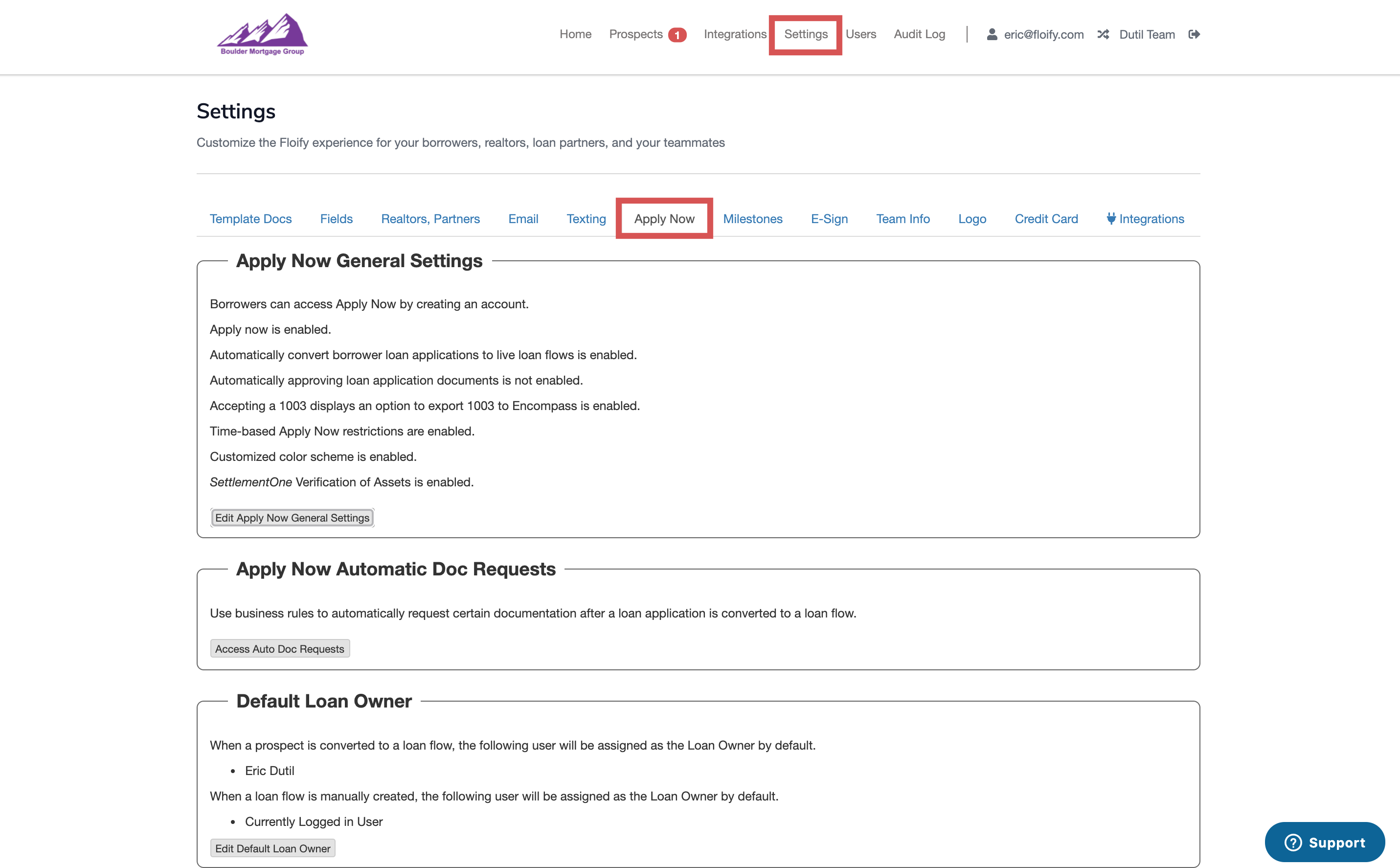 Navigate to Apply Now Application Settings > Edit Apply Now Application Settings: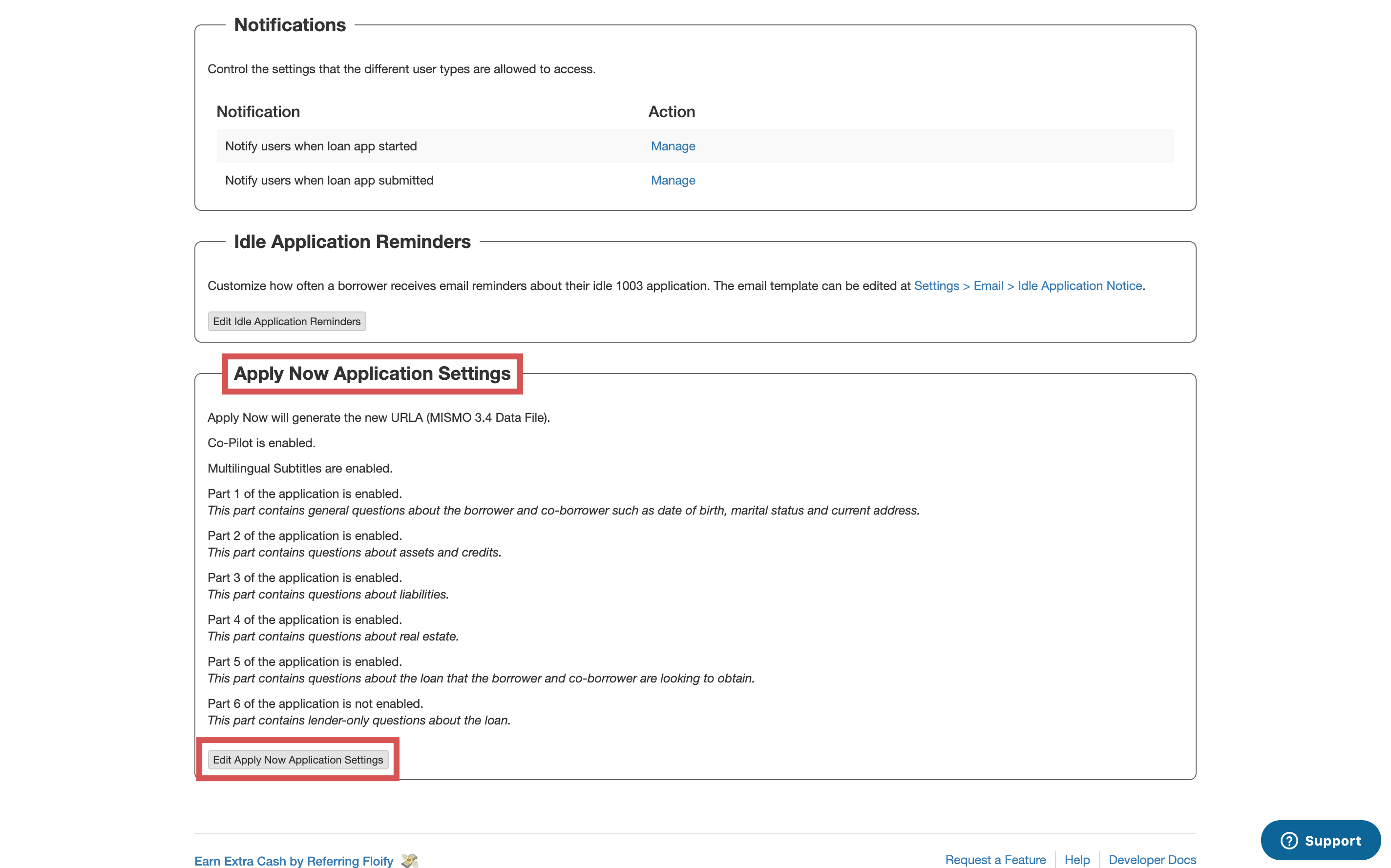 Select the option to Enable multilingual subtitles. Make sure you scroll down and select Save to confirm the change. You will be provided with a link to your landing page and your application page with the subtitles already enabled that you can provide to your borrowers.
Note: Currently we have Spanish subtitles available.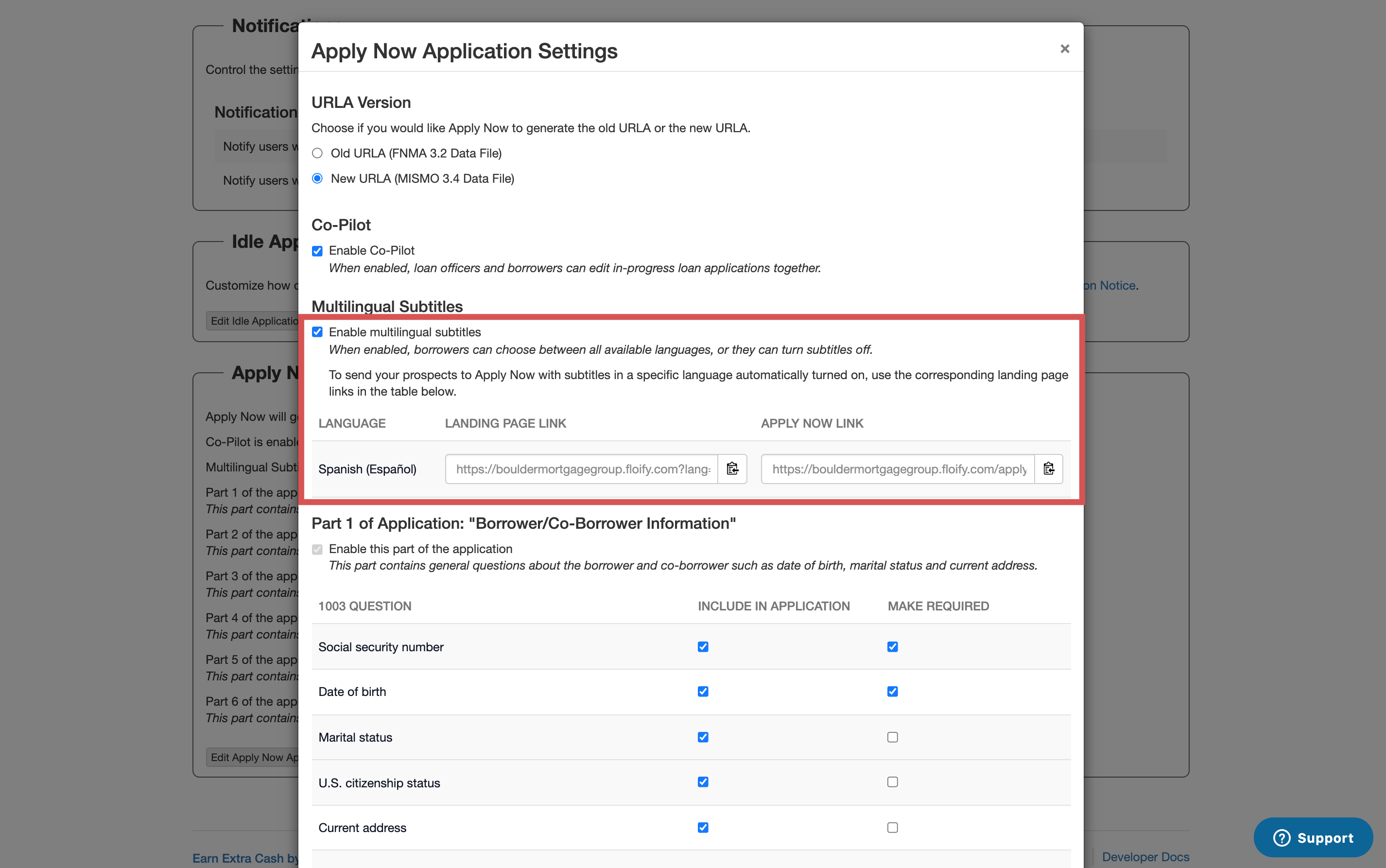 You can either provide your borrowers with the link with the subtitles already enabled, or they will have the option to toggle on the subtitles themselves if needed: