Overview
The Apply Now settings allow for you to make various configuration changes to your loan application and loan application settings.
Among these settings, you'll have access to enable the option for to automatically push liabilities to the loan application on automatic credit pulls.
How to Set Up
From your active loan pipeline, navigate to Settings and then Apply Now: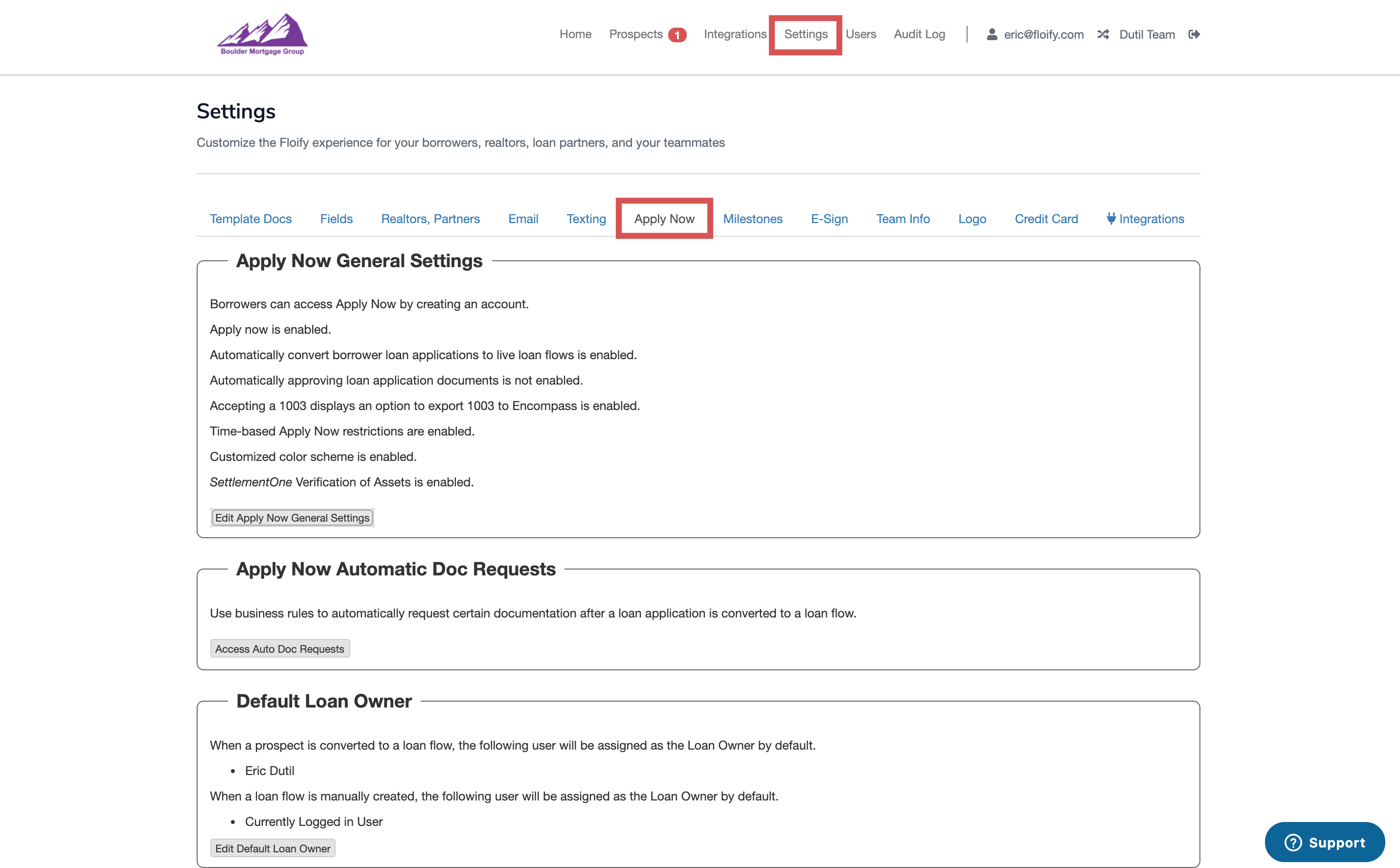 Scroll down to Apply Now General Settings and select the option to Edit Apply Now General Settings: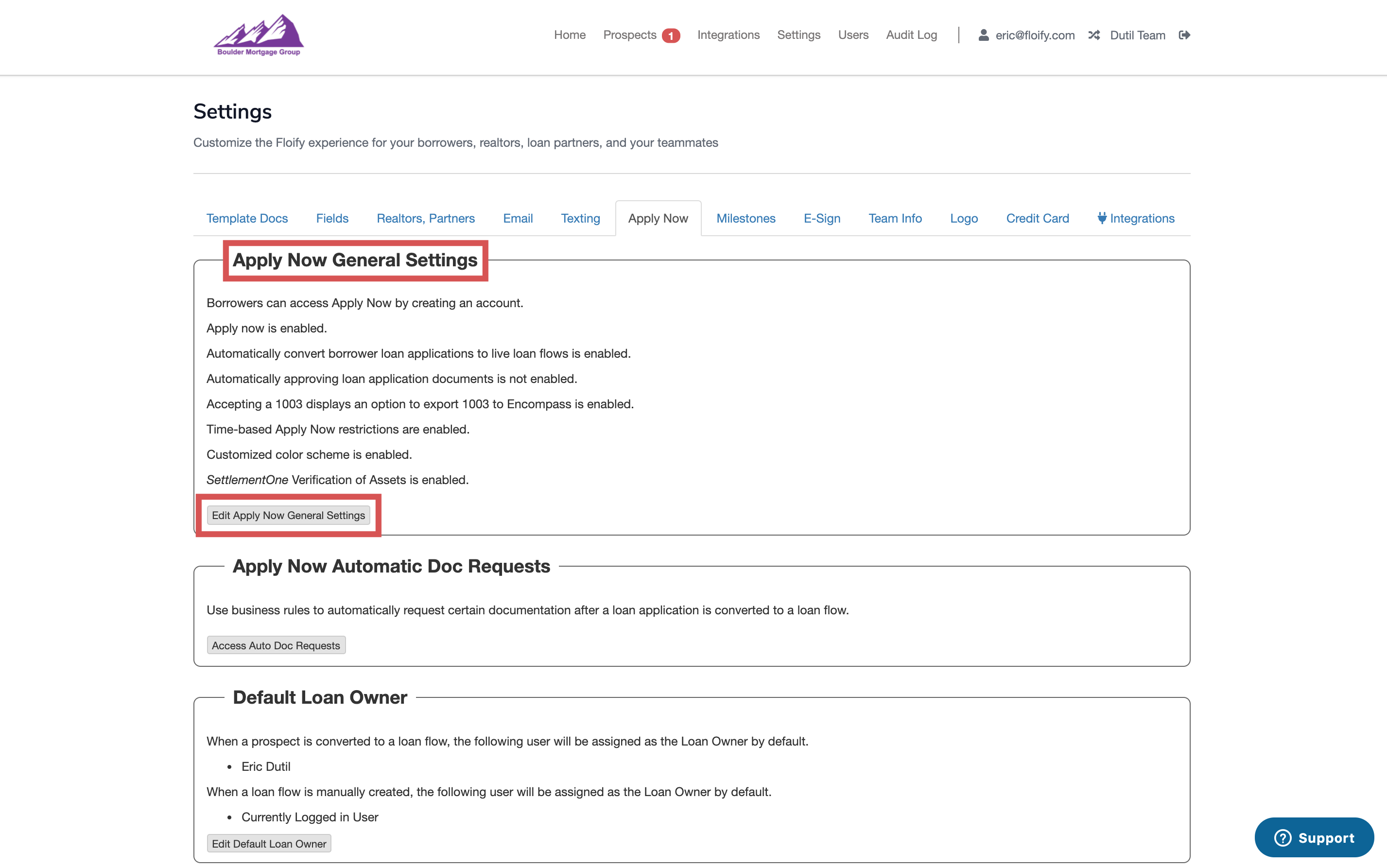 Select the option Push liabilities to loan application on automatic credit pulls. When enabled, liabilities from the automatic credit pulls will be added to the liabilities section of the loan application in Floify. Make sure you select Save to confirm the changes:
Note: You must have a credit integration enabled for automatic pulls in order for this option to become available.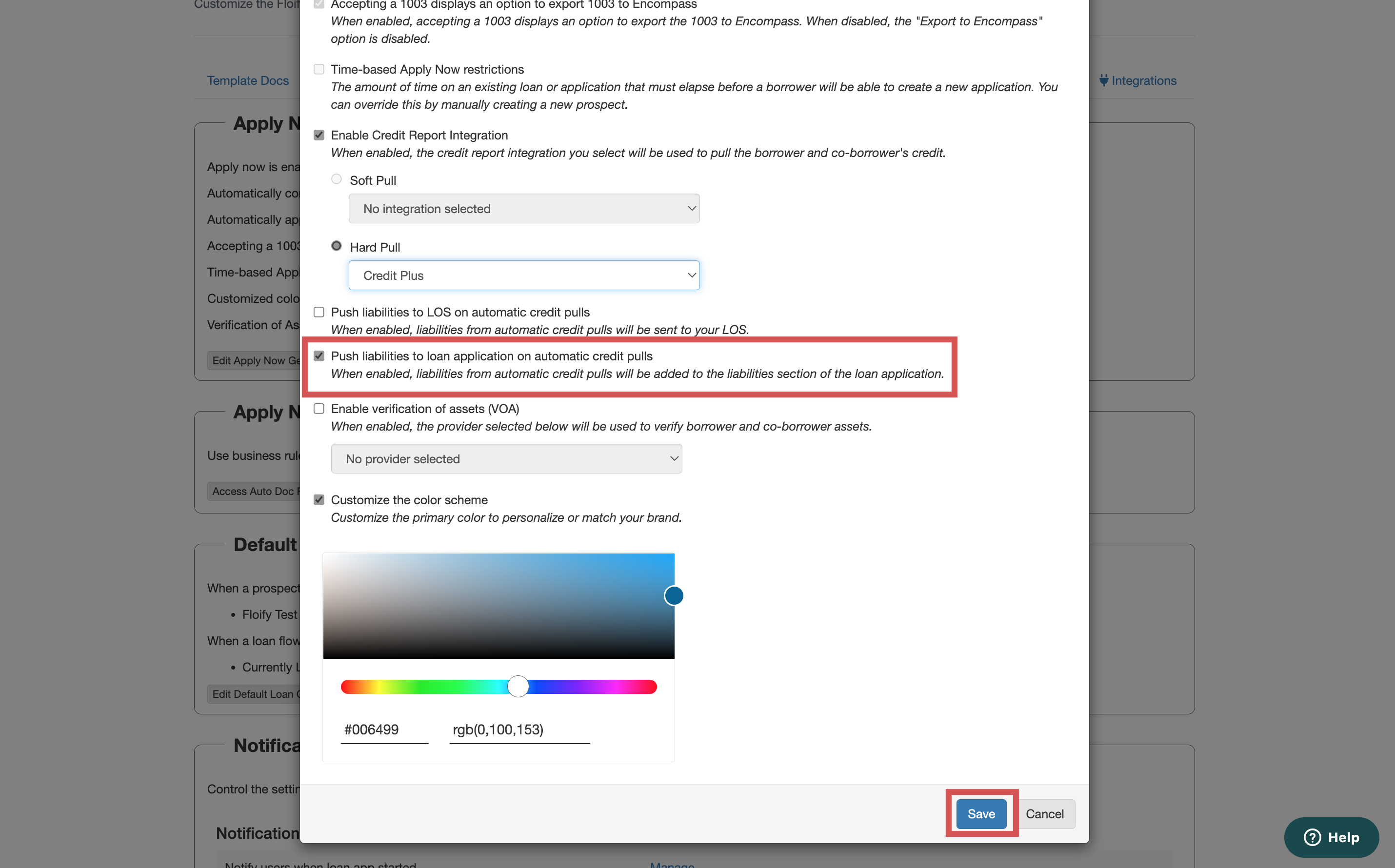 Success! Floify will push through the liabilities to the 1003 from automatic credit pulls.
Once the credit report has been run, you can view and edit the data pulled from the credit report.
Locate the loan flow for the borrower and navigate in using the red, yellow, or green icons towards the left of the borrower's name: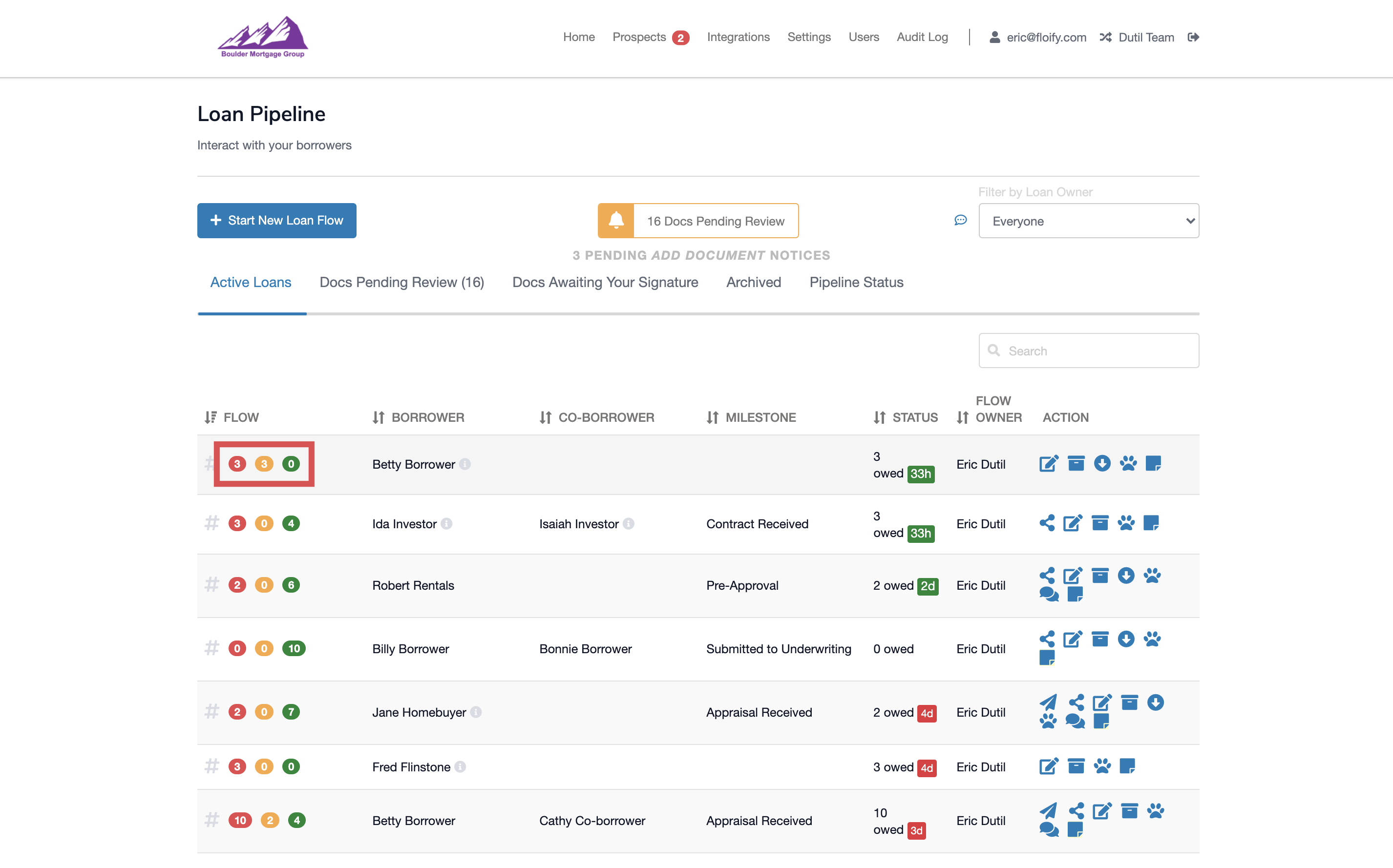 Locate the credit report. There will be an icon towards the right to View and edit liabilities:

This will take you to the liabilities section of the application where you can view the information or make edits if necessary: