Who is Box?
Box (NYSE:BOX) is the cloud content management company that empowers enterprises to revolutionize how they work by securely connecting their people, information and applications. Founded in 2005, Box powers more than 85,000 businesses globally and 69 percent of the Fortune 500, including AstraZeneca, General Electric, P&G, and The GAP. Box is headquartered in Redwood City, CA, with offices across the United States, Europe and Asia.
Integration type: Productivity
What will the Floify—Box Integration support?
Floify's integration with the Box cloud storage platform allows originators and their teams to seamlessly connect their existing Box account to Floify.
Once integrated, uploaded borrower documents are immediately synchronized to a system-generated Pending Review folder within the connected Box.
When a loan originator or member of their team reviews and approved of the document by clicking the "Thumbs Up" icon within Floify, the file is moved from the Pending Review folder to be stored in the corresponding loan file folder.
How to Set Up and Use
Before integrating Floify and Box be sure you are not currently signed in on your computer. Once you are prompted from Floify, you can then sign in with your credentials.
From the team pipeline, navigate to Settings and select the Integrations tab:
Scroll down to Box Integration and select the option to Edit Box Integration: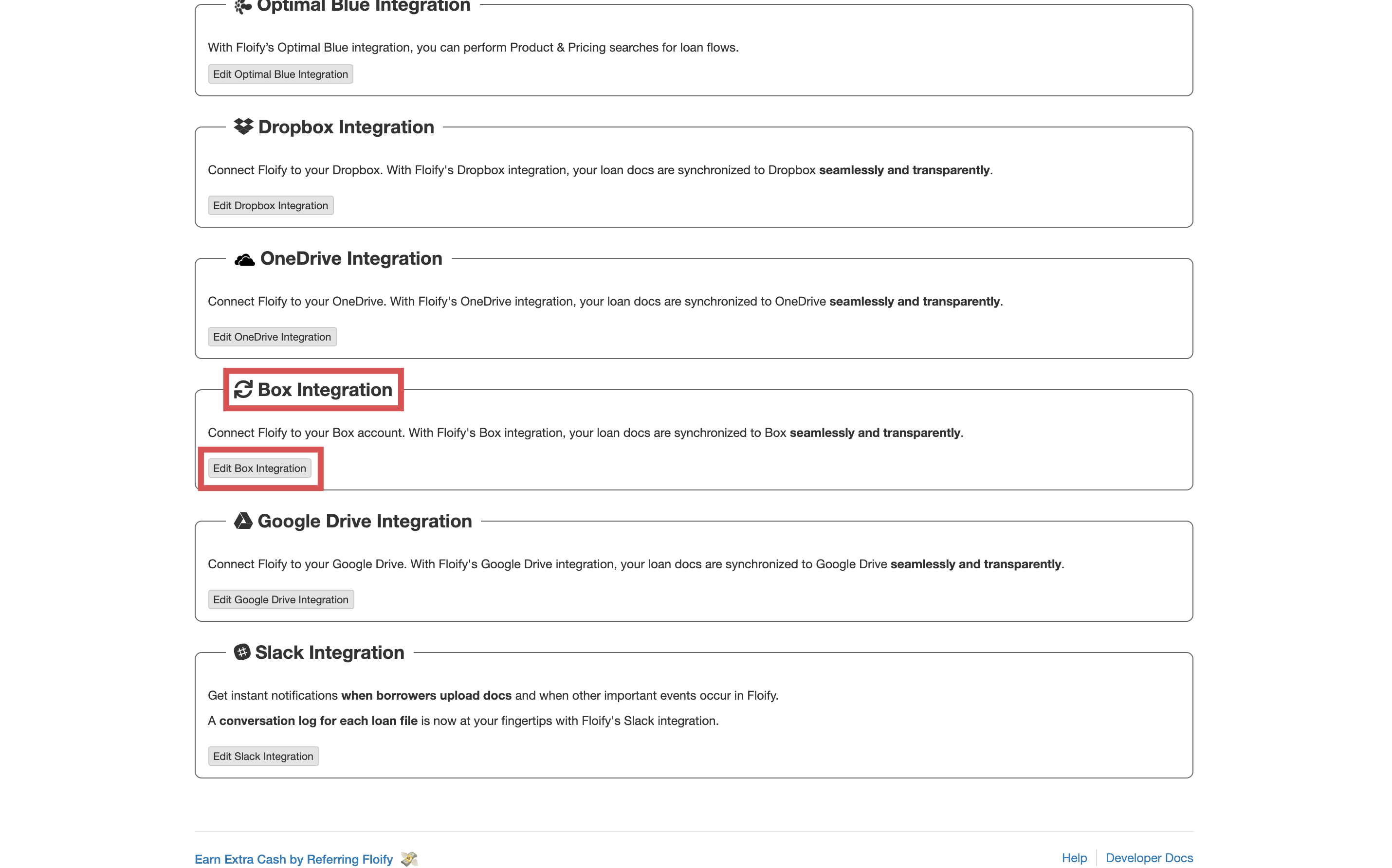 Select the option to Connect: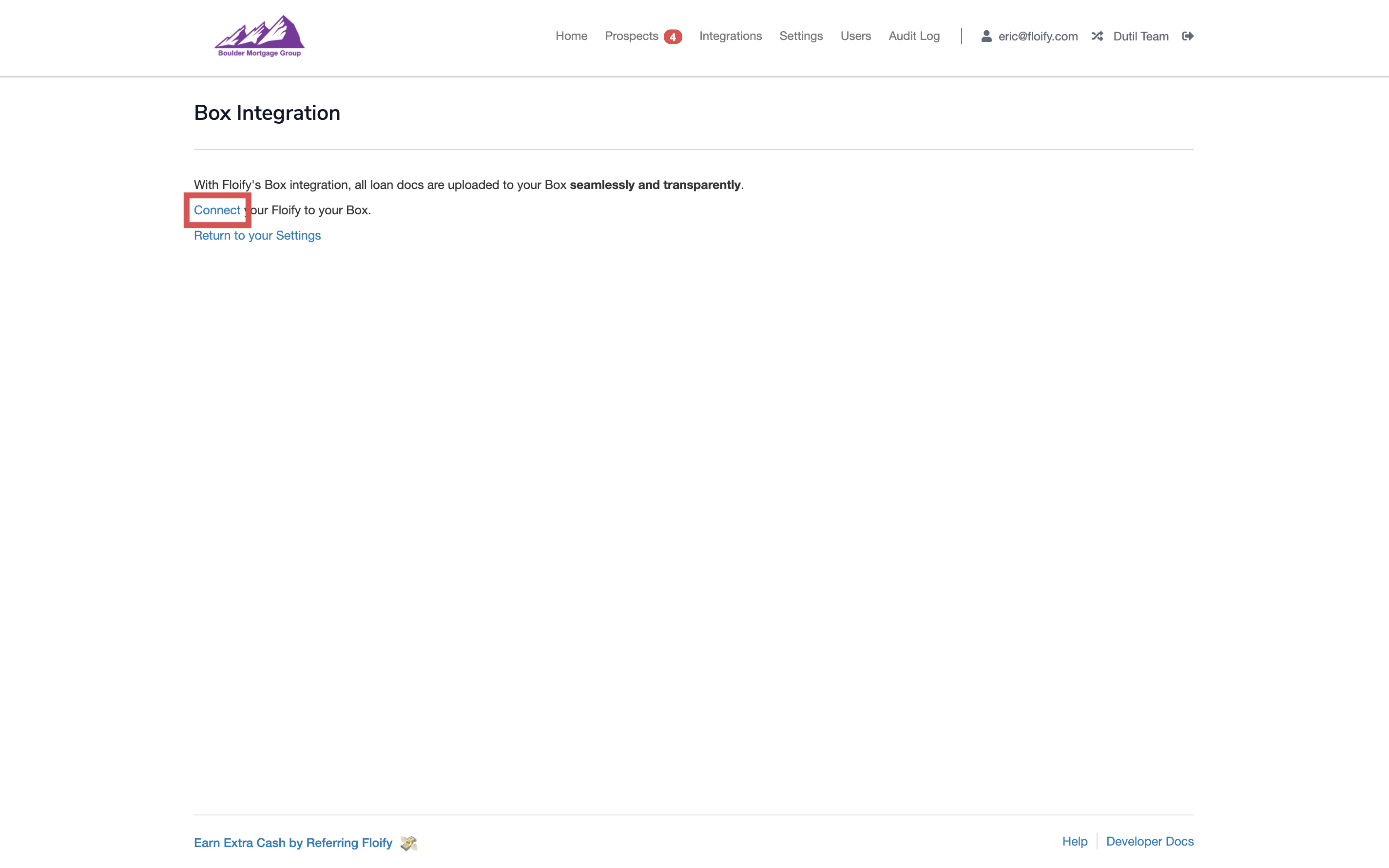 You will be taken to Box. Enter your credentials and authorize to proceed: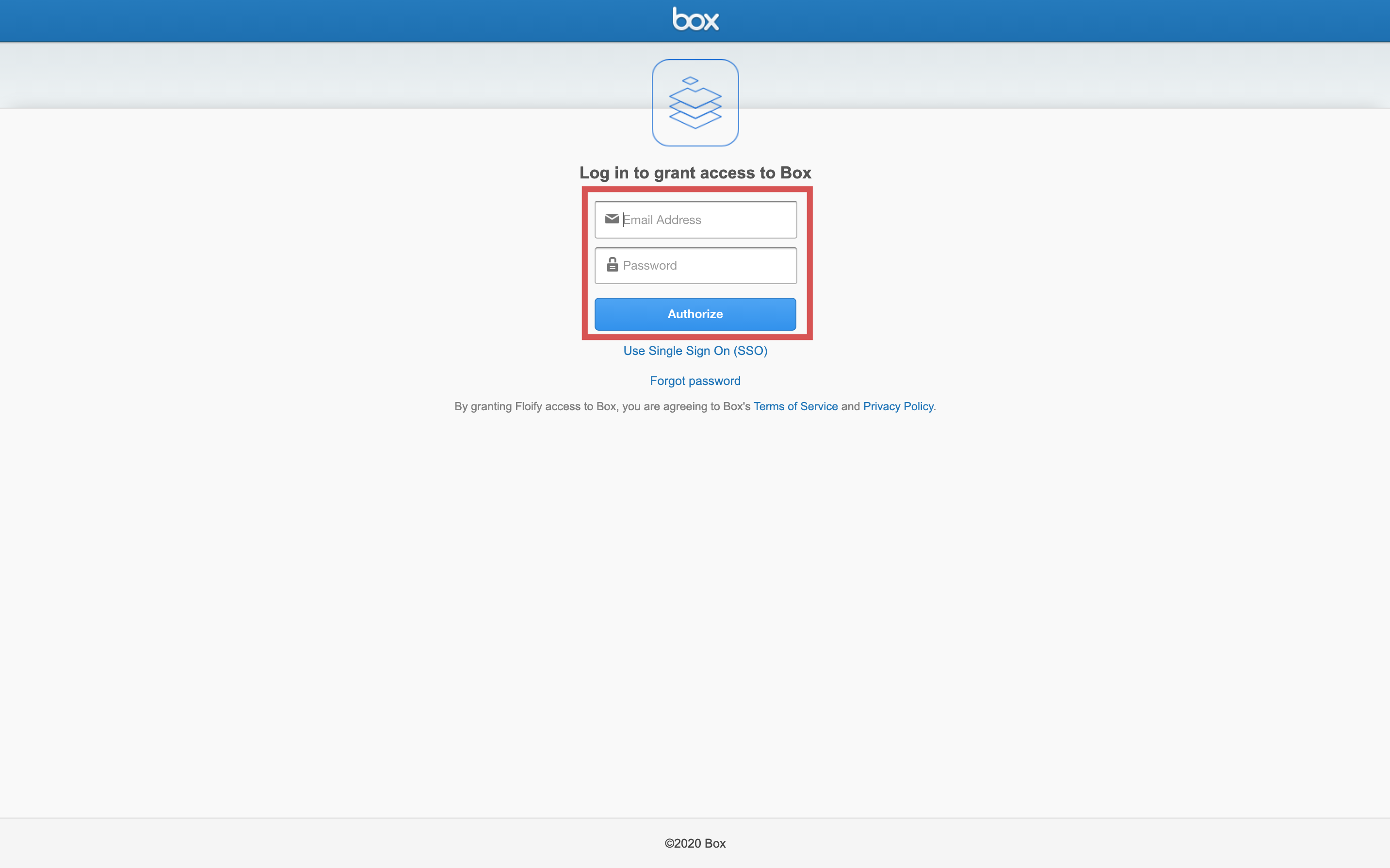 Success! All borrower files will sync to your Box account upon thumbs up.