Who is OneDrive?
Microsoft (Nasdaq "MSFT" @microsoft) enables digital transformation for the era of an intelligent cloud and an intelligent edge. Its mission is to empower every person and every organization on the planet to achieve more.
Microsoft refers to Microsoft Corp. and its affiliates, including Microsoft Mobile Oy, a subsidiary of Microsoft. Microsoft Mobile Oy develops, manufactures and distributes Nokia X mobile phones and other devices.
Integration type: Productivity
What will the Floify—Company Level OneDrive Integration support?
Floify's integration with the OneDrive cloud storage platform allows Companies to seamlessly connect their existing OneDrive account to Floify.
Once integrated, Floify will send every loan file for every team to your Company OneDrive Account.
Within the Company OneDrive Integration, Company Admins have the option to back up all loan documents to a default or customized OneDrive Folder, back up all accepted loan documents to a separate location, and enable LO Teams to enter their own OneDrive credentials for team-level loan document backups.
How to Set Up and Use
Before integrating Floify and OneDrive be sure you are not currently signed in on your computer. Once you are prompted from Floify, you can then sign in with your credentials.
From the team pipeline, choose the team name in the upper right-hand corner and select the option to navigate to the Company Dashboard:

Navigate to Company Settings and select the Integrations tab:

Scroll down to OneDrive Integration and select the option to Edit OneDrive Integration: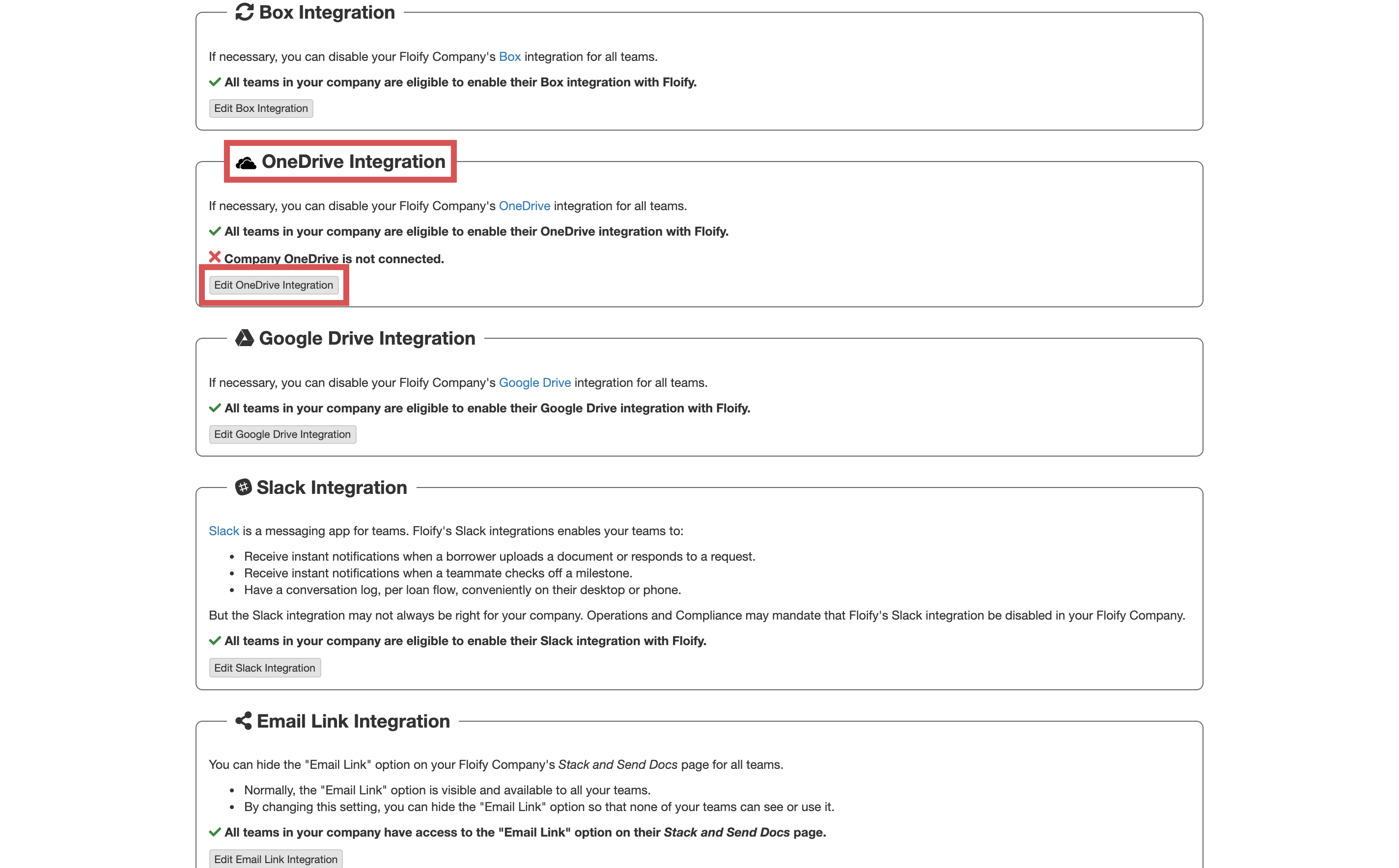 Select the option to Connect: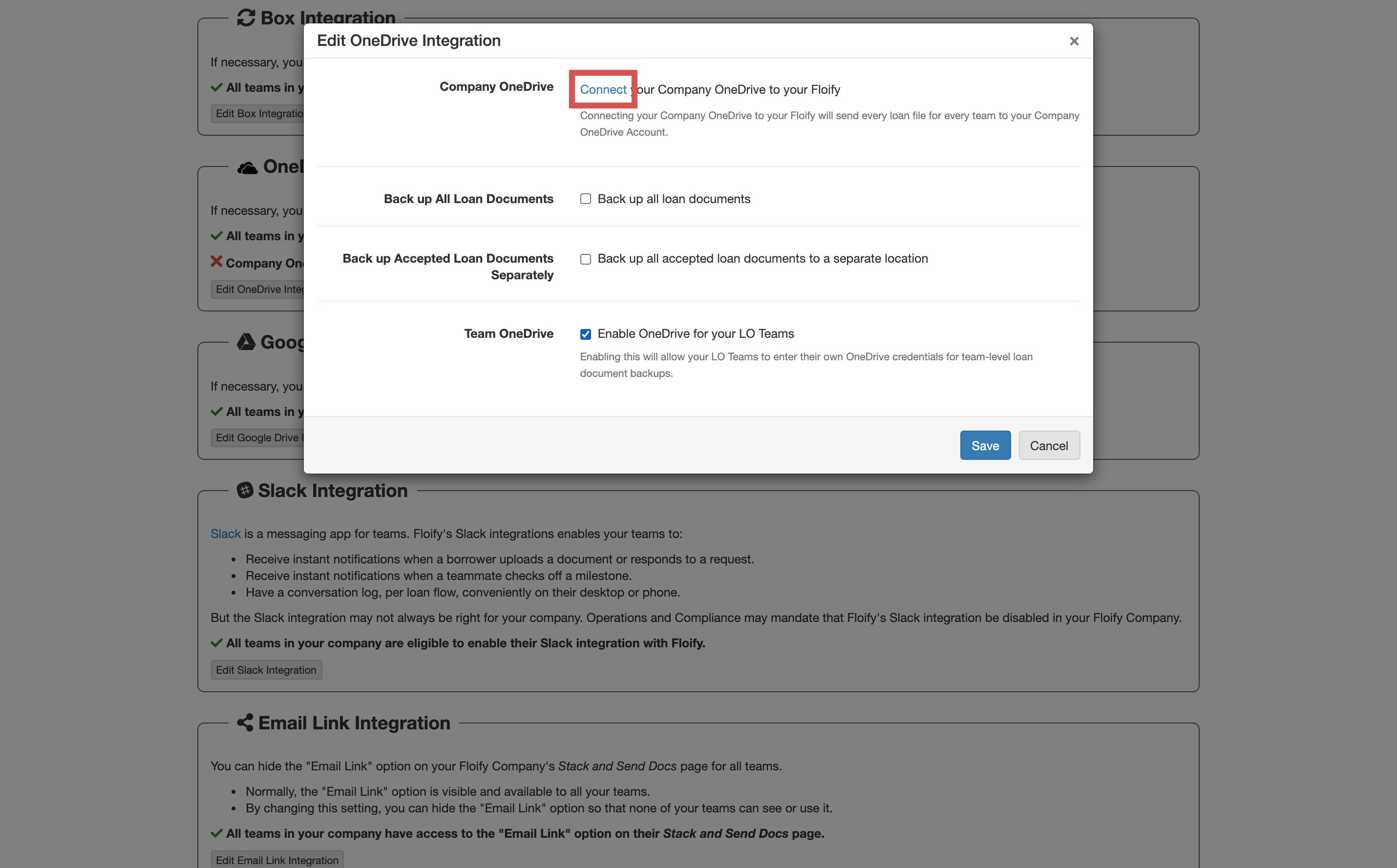 You will be taken to OneDrive. Enter your credentials and authorize to proceed: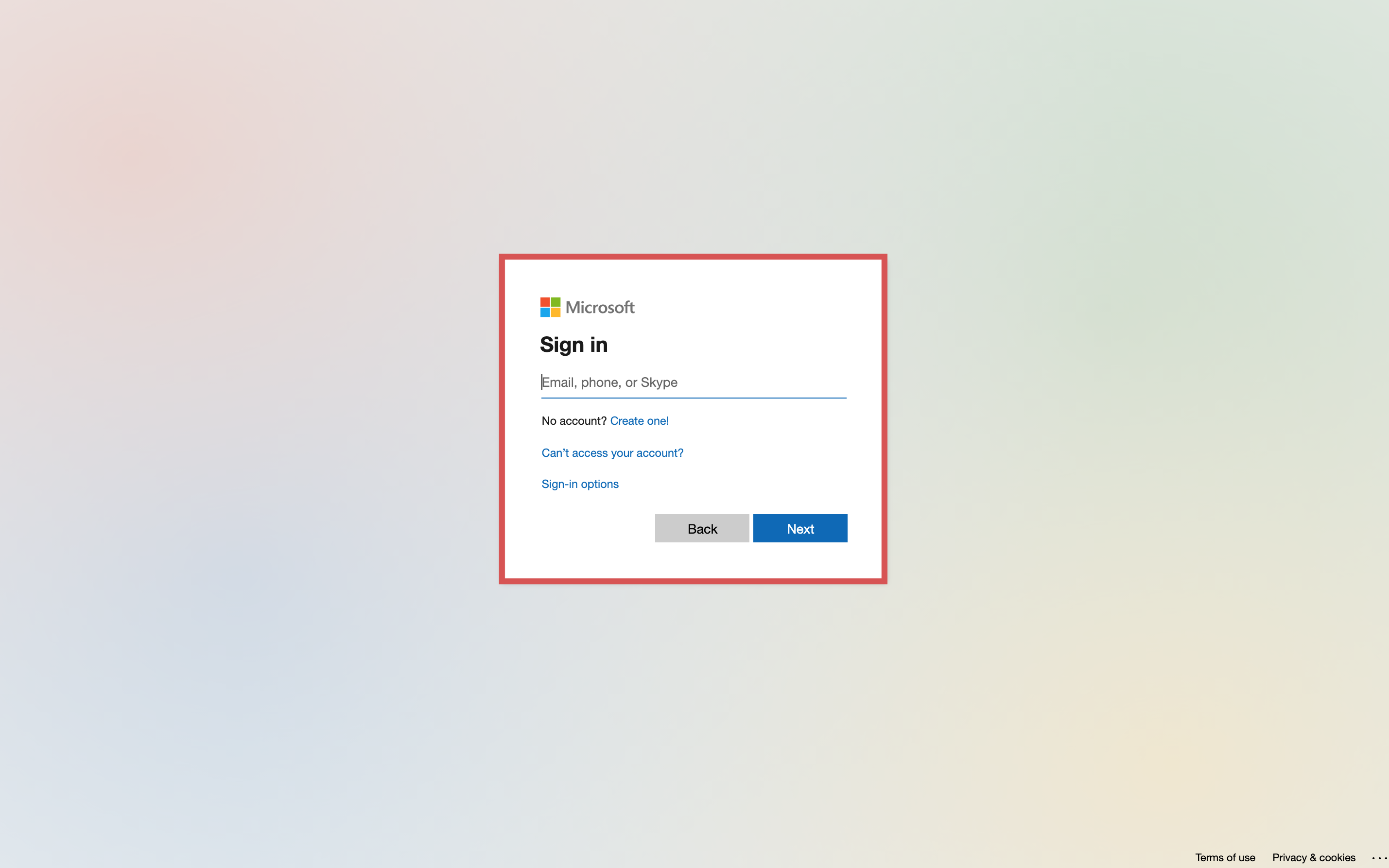 You can additionally select if you'd like to back up all loan documents, back up all accepted loan documents in a separate location, or if you'd like to allow for your LO teams to enable OneDrive at the team level. Make sure you select Save to confirm your changes: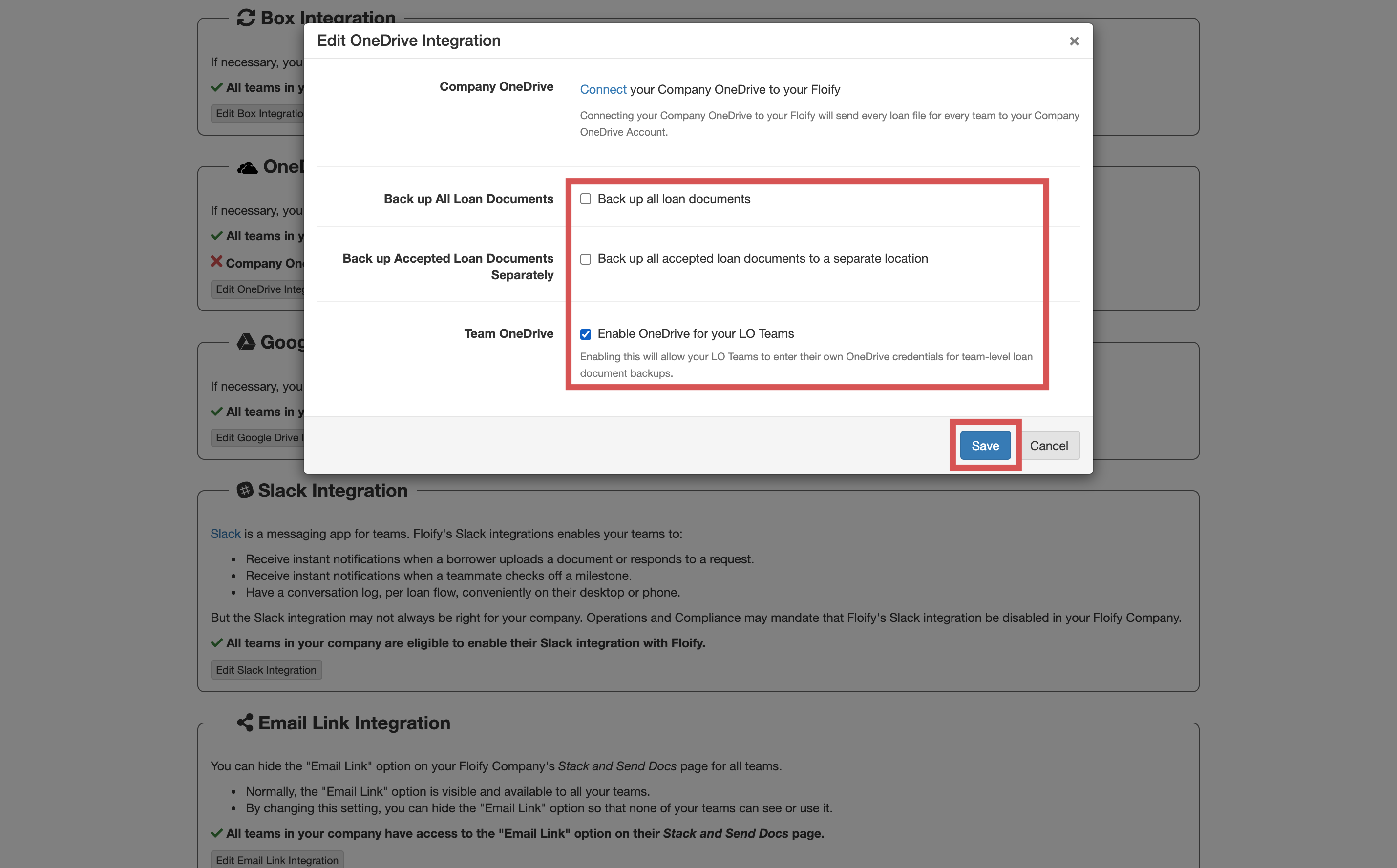 Success! All future loan documents will be sent to the corresponding locations.