Who is Microsoft/Azure Active Directory?
Microsoft (Nasdaq "MSFT" @microsoft) enables digital transformation for the era of an intelligent cloud and an intelligent edge. Its mission is to empower every person and every organization on the planet to achieve more.
Microsoft refers to Microsoft Corp. and its affiliates, including Microsoft Mobile Oy, a subsidiary of Microsoft. Microsoft Mobile Oy develops, manufactures and distributes Nokia X mobile phones and other devices.
Integration type: Productivity
What will the Floify - Azure Active Directory SSO Integration support?
Azure Active Directory SSO integration allows for your users to use their corporate Microsoft logins for Floify authentication.
Once integrated, users will sign in to Floify using their corporate Microsoft logins directly.


Please note: When Azure SSO is enabled and required for all company users, a user must reset their password in Azure/Microsoft rather than Floify. The 'Reset Password' option will no longer be available within the user profile.
Once Azure SSO is turned off or disabled after it was initially enabled, if any user never created a Floify password (meaning if a user has only logged in with Azure SSO credentials and never had a Floify password set up), they would have to request a password reset email to create a password to login.
How to Set Up and Use
From the team pipeline, choose the team name in the upper right-hand corner and select the option to navigate to the Company Dashboard:

Navigate to Company Settings and select the Integrations tab:

Scroll down to Azure Active Directory Integration and select Edit Azure Active Directory Integration: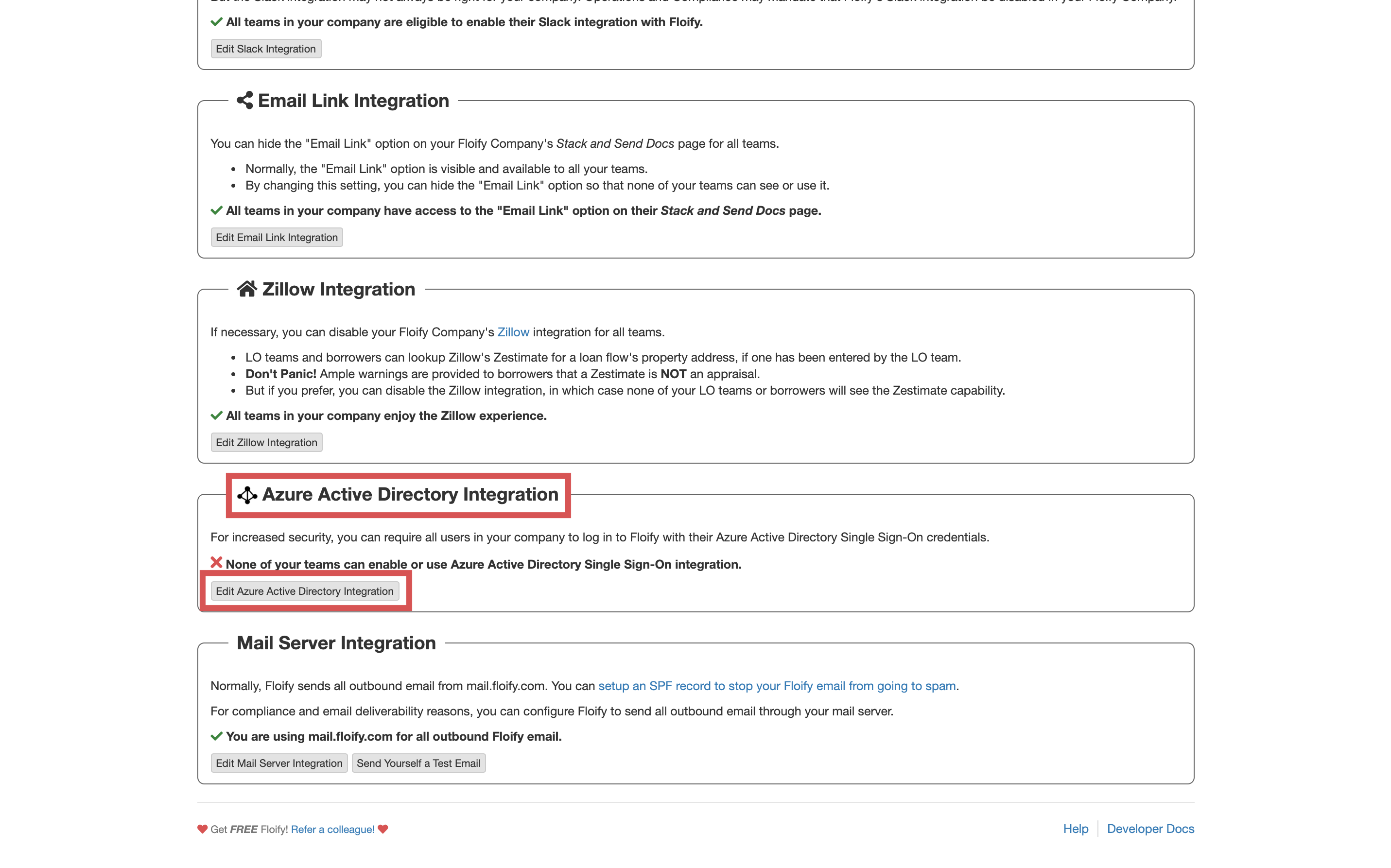 Enter your Azure Active Directory Tenant ID and select the option to require all LO teams to log in with Azure Active Directory Single Sign-On. Make sure you select Authorize Azure Active Directory to confirm the change: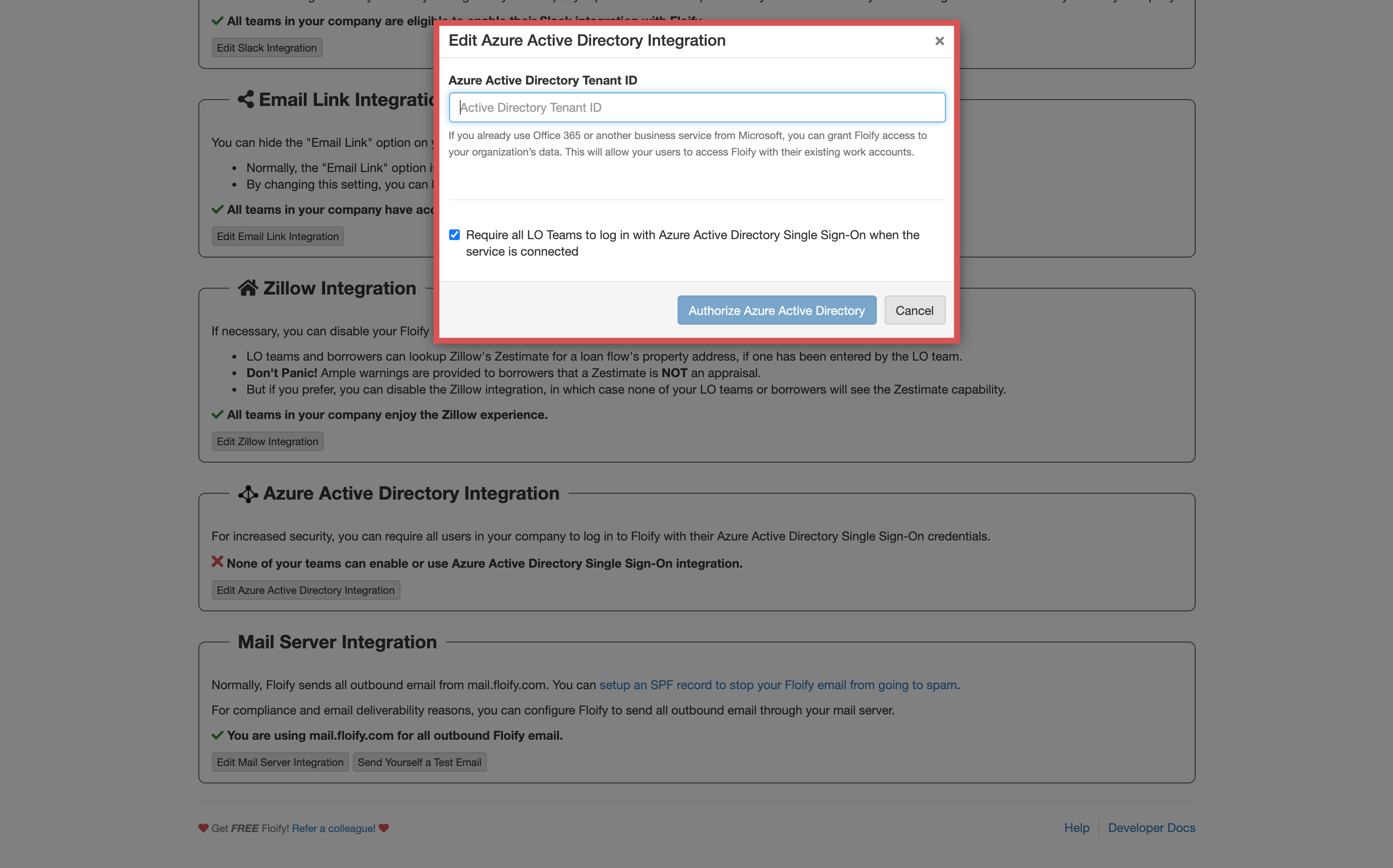 Once this is confirmed, you will be taken to Microsoft to complete the admin consent workflow: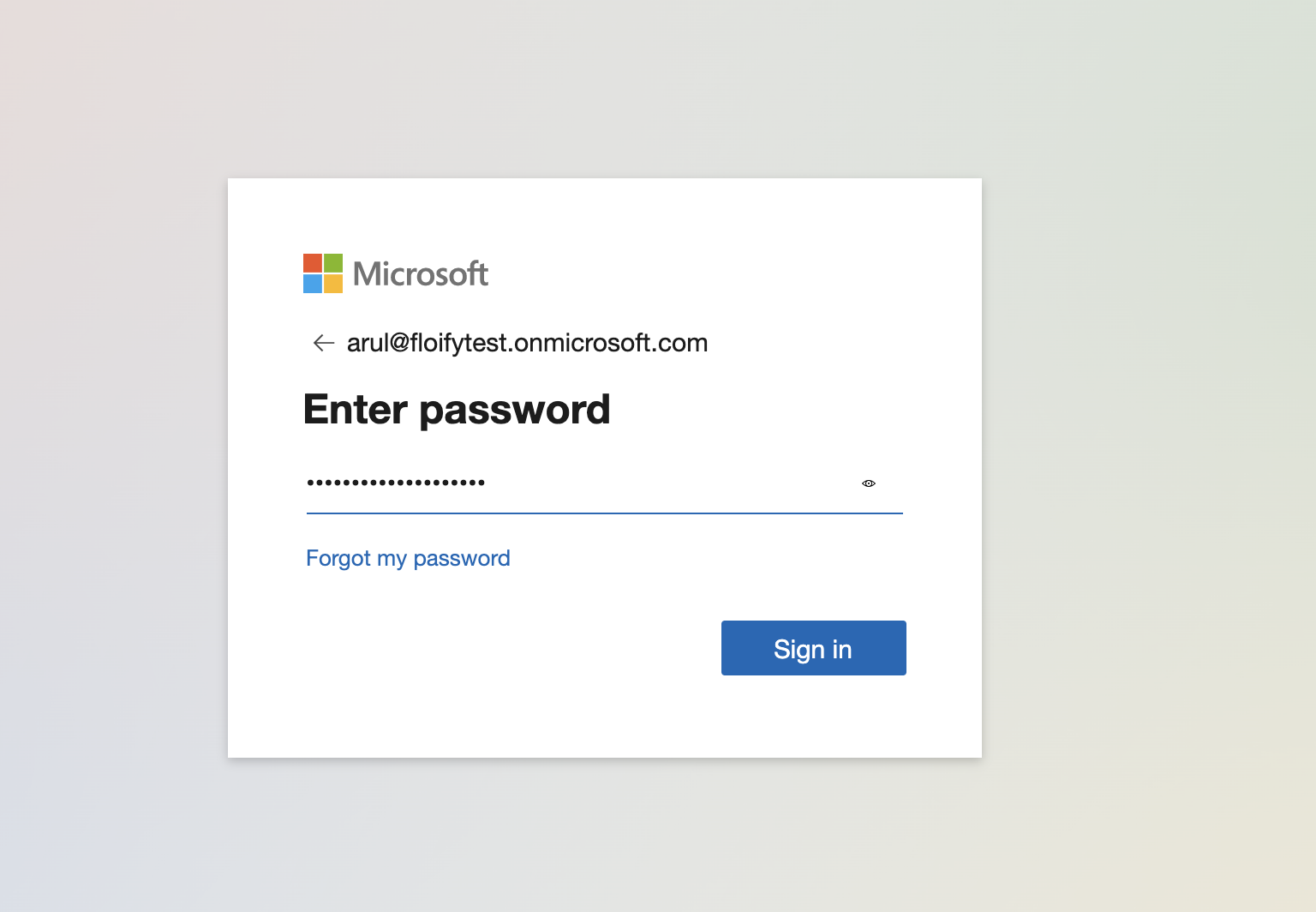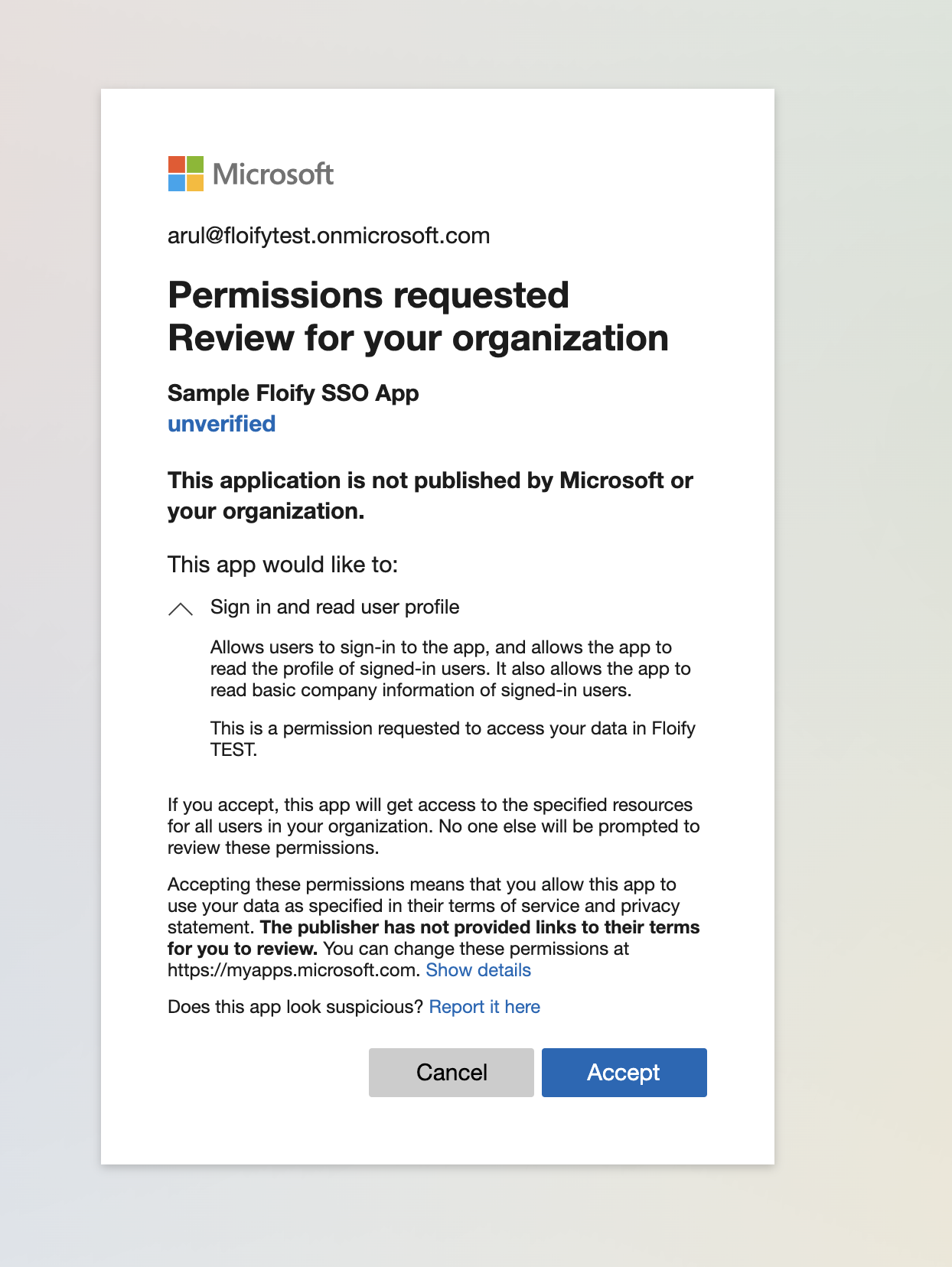 Once this has been enabled, all LO teams must use their Microsoft login credentials to log in to Floify via app.floify.com using the Sign in with Microsoft button: