Who is IDS?
IDS, a Reynolds and Reynolds Company, was founded in 1986 in Salt Lake City, Utah. IDS combines over 100 years of finance industry experience with certified computer experts, award-winning customer service, and in-house compliance. IDS is a nationwide provider of loan documents for Mortgage Brokers, Investors, Banks, Title Companies, Closing Attorneys, Escrow Companies, Lenders, Credit Unions, and other financial institutions.
For more information, please visit www.idsdoc.com
Integration type: Productivity
What will the Floify—IDS Integration support?
Floify supports integration with document and disclosure generation provider, IDS, to allow for streamlined disclosure eSigning.
When this integration is active, eSignature requests created via IDS are automatically pulled into the red bucket of a Floify loan flow to await borrower response. At this time, borrowers as well as third-parties not included on the Floify loan flow will be notified via Floify's automated messaging system that they have a new eSignature document request pending in their portal.
Floify directs the borrower to the IDS interface to complete the review and eSigning of disclosures, and then will automatically bring them back to their Floify loan flow upon the completion of eSigning.
Once an eSignature request has been completed by all signers, the document will be delivered to the corresponding Floify loan flow.
How to Set Up and Use
From the team pipeline, choose the team name in the upper right-hand corner and select the option to navigate to the Company Dashboard:

Navigate to Company Settings and select the Basic Settings tab: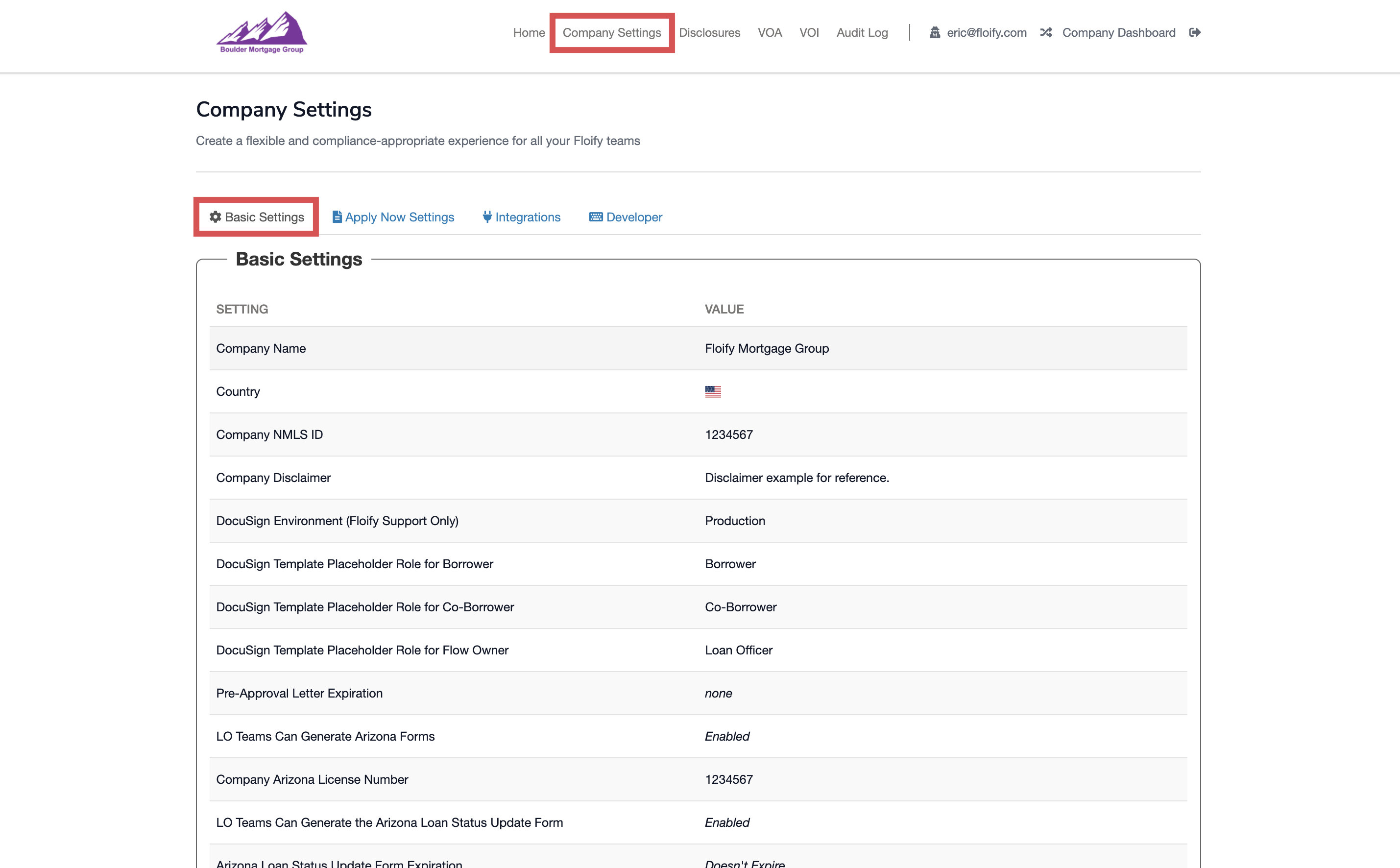 Scroll down and locate IdsDoc Settings. Select the option to Edit IdDoc Integration Settings: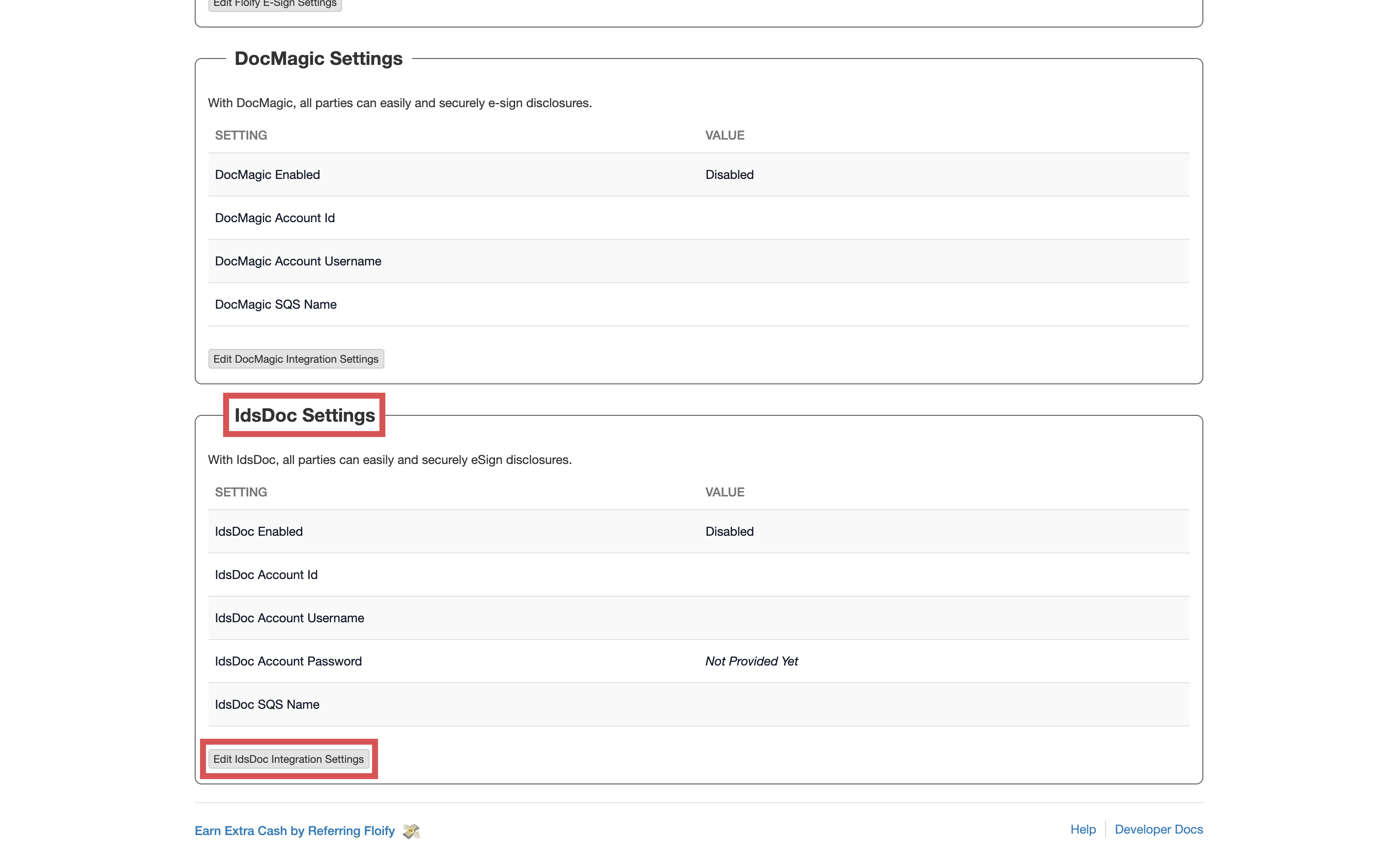 Enter your IdsDoc Account ID, Username, and Password. Select Save to confirm the changes: