Overview
Connecting your eEndorsements account to Floify will help you automatically capture client reviews when a milestone is completed in Floify!
Mortgage professionals who utilize eEndorsements' reputation management system to automate the collection and sharing of borrower reviews can now connect the system with their Floify point-of-sale to instantly trigger survey requests upon the completion of a mapped Floify milestone.
When the integration is configured and active, originators will be able to:
Seamlessly capture more client reviews when a loan is funded by automatically triggering a survey request from eEndorsements.
How to Set up and Use
Step 1:
Find your unique Floify User API Key in Floify.
From the team pipeline, select your email address in the top right-hand corner: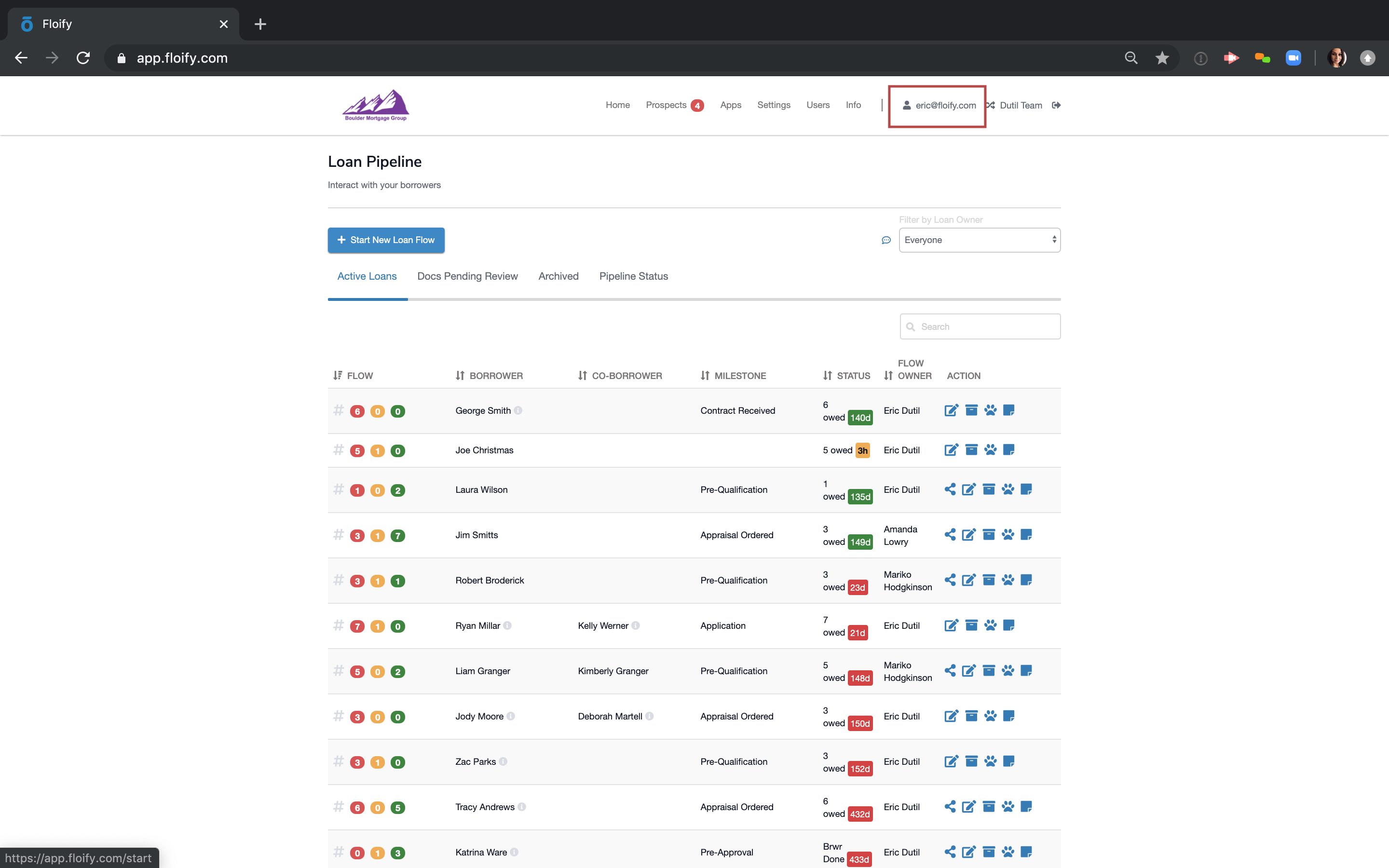 Your API Keys can then be found in your Profile Details section with the blue Get API Key option: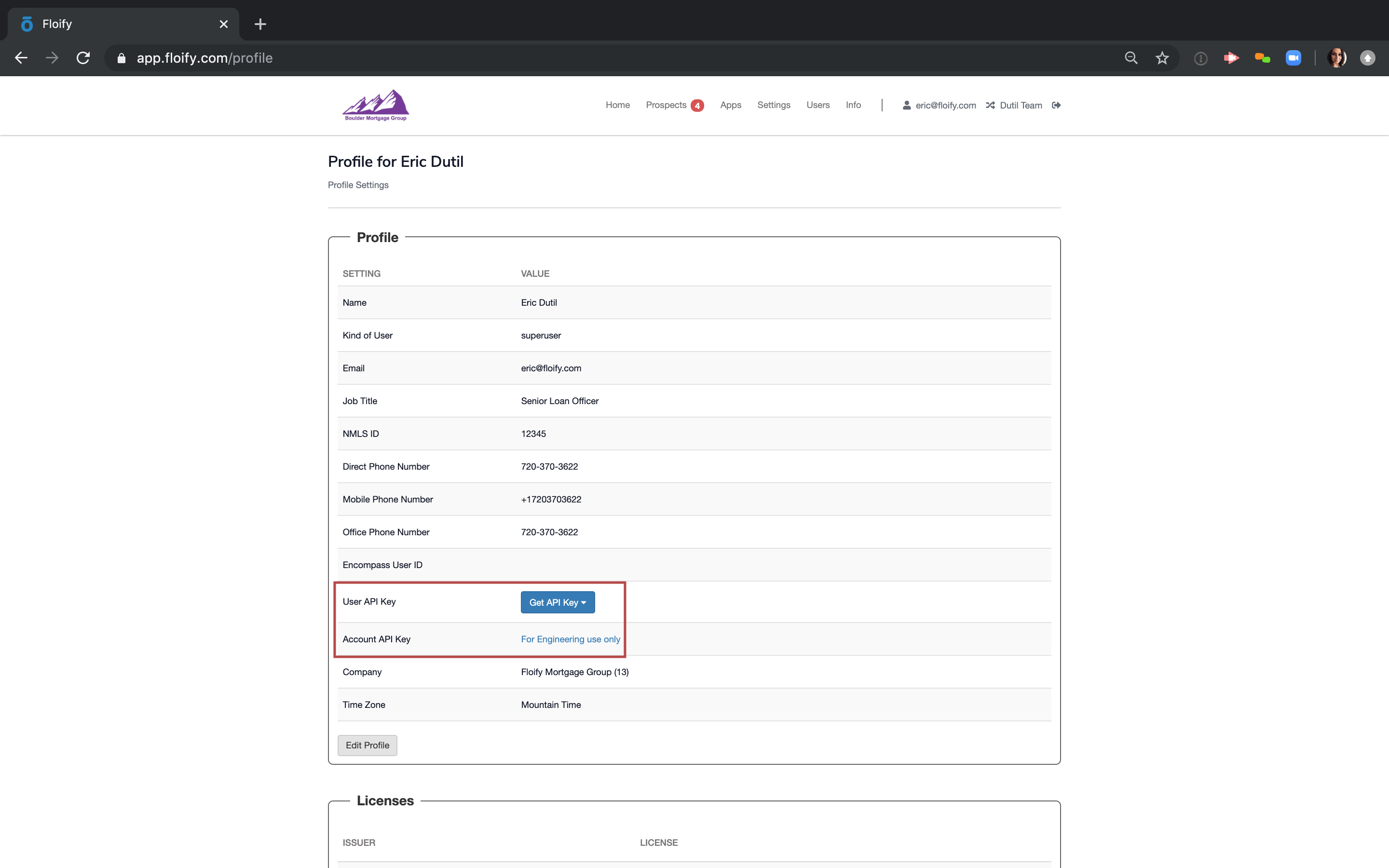 Step 2:
Navigate to the Floify Integration in your eEndorsements dashboard.
To do this, visit eendorsements.com/login and log in. Once you're logged in, click the gear icon at the top right and choose Integrations: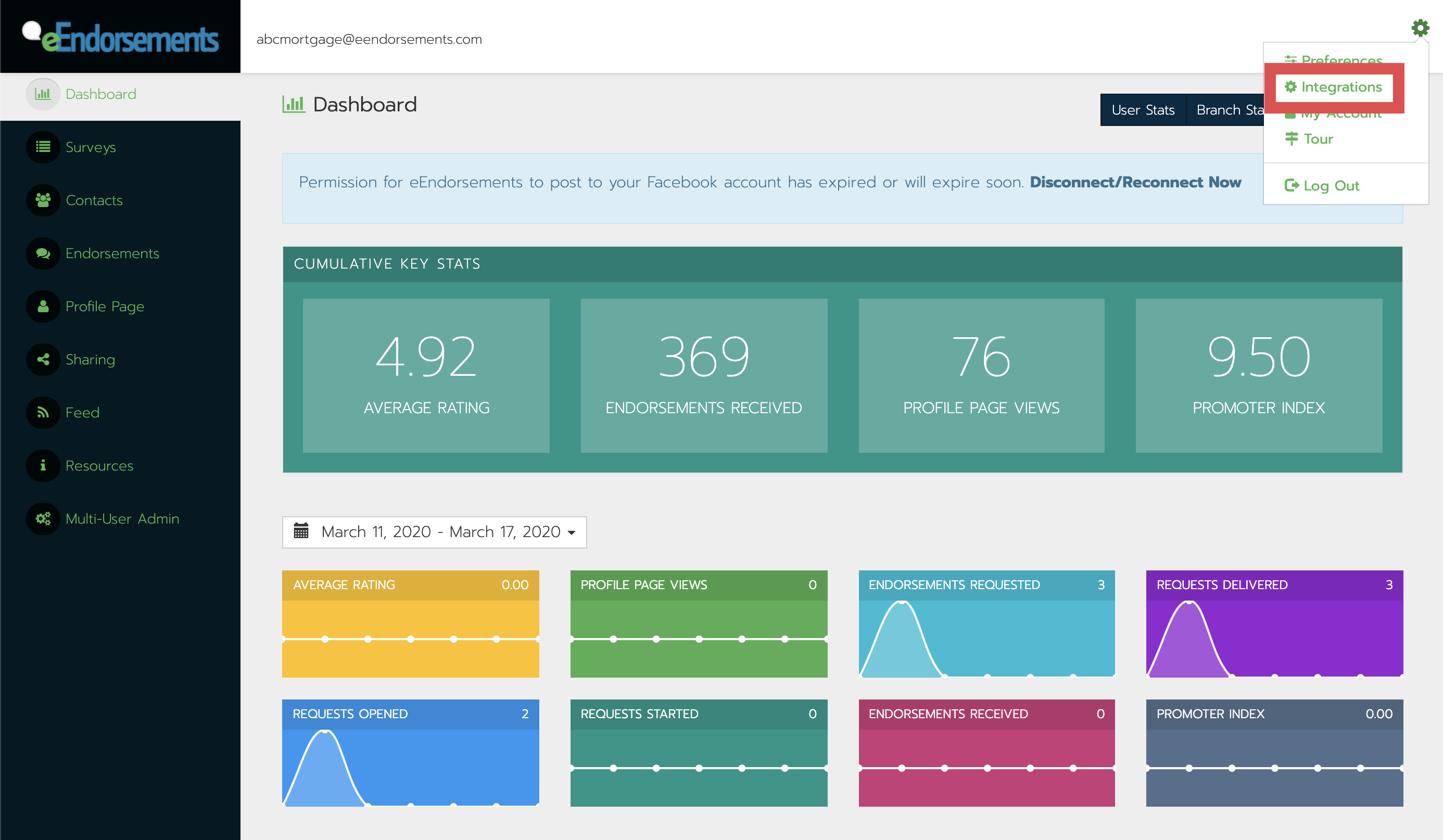 Click Connect on the Floify Integration: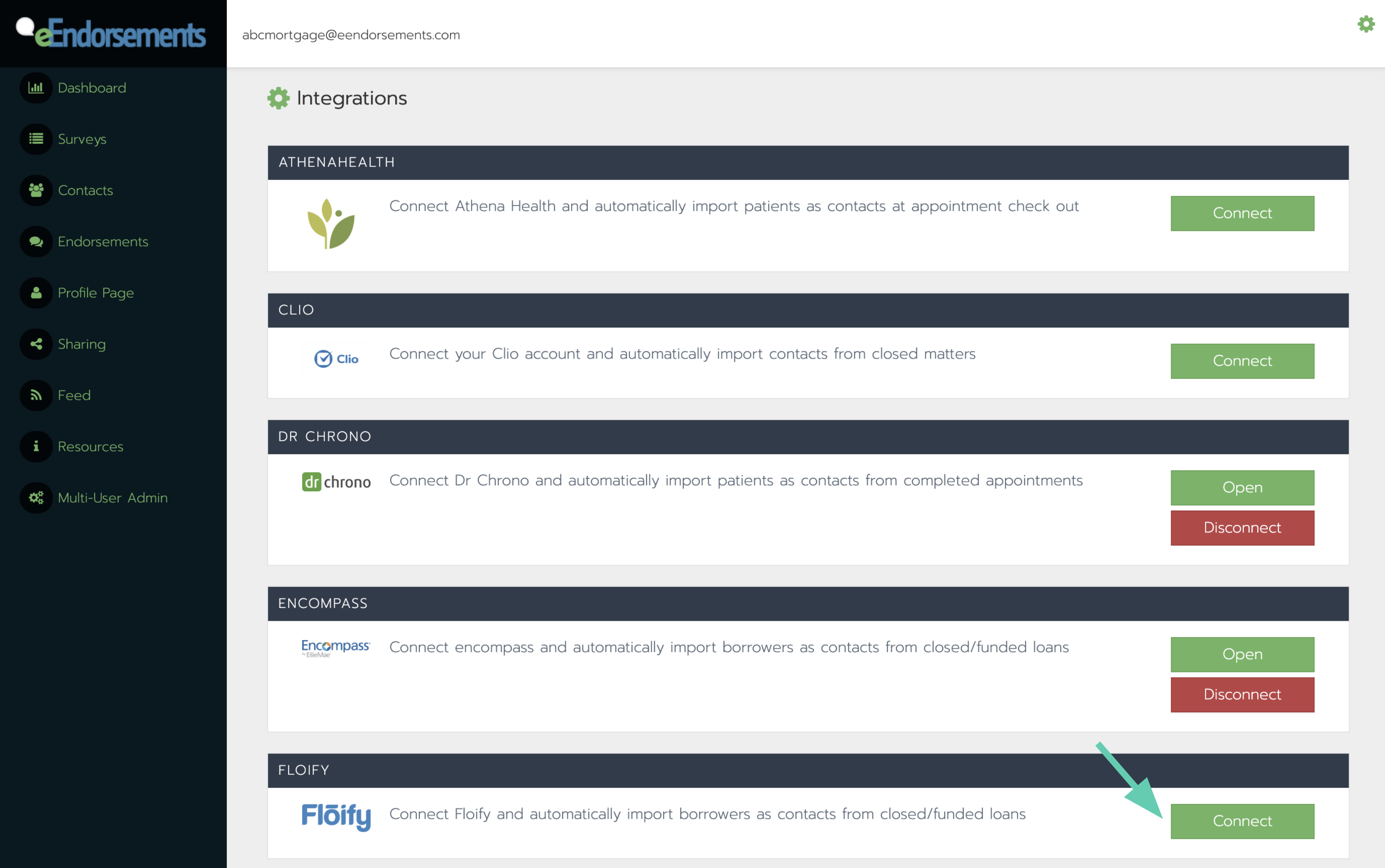 Step 3:
Paste your LO team's Floify User API Key in eEndorsements and click Connect:

Step 4:
Choose the Floify milestone that should trigger a new contact record in eEndorsements. Click Save to confirm your changes:

Step 5:
Once connected, completion of the Floify milestone you chose in Step 3 will send a new contact record to your reputation management software: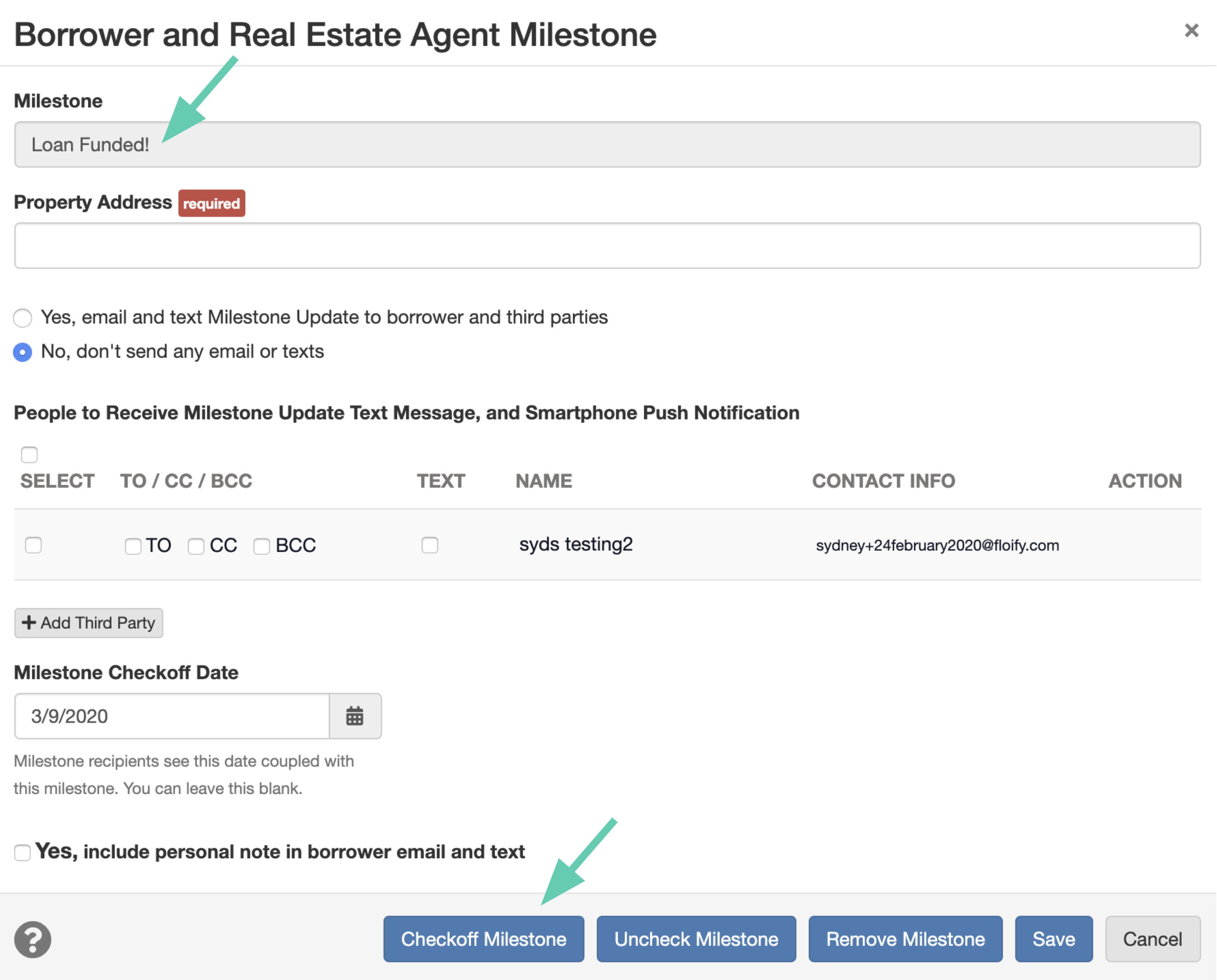 In the example below, when the "Loan Funded" milestone was checked off in Floify, eEndorsements automatically emailed a survey to the appropriate borrower so they could give feedback on their experience with their Loan Officer: